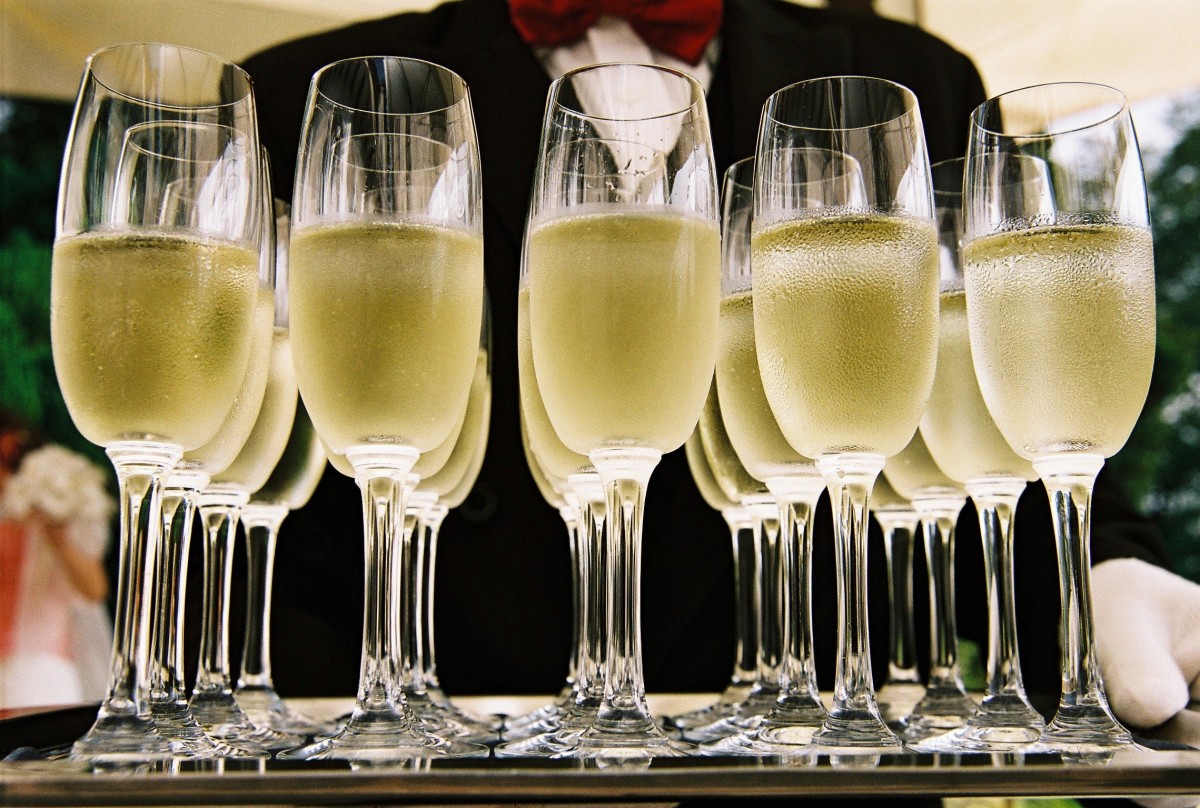 Champagne is produced in different styles and sweetness levels. So when it comes to Styles of Champagne which one is right for you? Let's look at these differences to see if we can help you out! We understand this can truly be a personal preference.
As we always say…
"We should always drink what we like!"
What grape varieties make your Style of Champagne?
Today we have three grape varieties approved for the production of Champagne.
Pinot Noir
Chardonnay
Pinot Meunier, which is a black grape.
Each variety provides a unique element to the finished wine. Pinot Noir provides structure and body, Meunier gives a fresh fruitiness, While Chardonnay provides elegant longevity.
Champagne labeling
Champagne and Sparkling Wines are produced as both a Blanc or Rose. Blanc is Champagne made from whites grapes, labeled as Blanc de Blanc, made 100% from Chardonnay grapes. Rose' Champagnes are made from red and/or black grapes and labeled as Rose'. They are usually a rare production for the winery. Blanc de Noir is a white wine made from red/black grapes.
Champagne Sweetness levels
When it comes to picking your favorite bubbly the labeling can be confusing.
Is Extra Dry really dry or should I look at Brut?
The last step in the Traditional Method of Champagne production is "dosage", this is when a mixture of sugar syrup and wine is added to the bottle prior to corking. The amount of sugar added in this process will determine the finished style of the wine.
A popular style for Champagne is Brut and the most commonly produced by the Champagne houses.
See the sweetness level chart with explanations to help you figure it all out. Which one will be the wine you like best?
It is the residual sugar levels in Champagne that determine the sweetness levels. They are listed from driest to sweetest.
Brut Nature: 0-3 grams per liter
Extra Brut: 0-6 grams per liter
Brut: 0-12 grams per liter
Extra Dry: 12-17 grams per liter
Sec: 17-32 grams per liter
Demi-Sec: 32-50 grams per liter
Doux: 50+ grams per liter
Whether you enjoy a Brut Nature or Demi-Sec popping a bottle of Champagne always makes a celebration more festive. You can not go wrong with whatever style you select.
You might also enjoy our post on Champagne vs. Sparkling Wines! https://theartoffoodandwine.com/champagne-vs-sparkling-wines/
Let us know in the comments below what is your favorite Champagne style?
CHEERS!