Want to learn more about us?
At The Art of Food and Wine we love the combination of delicious food and good wine!
Our goal is to provide you with inspiration based on well-tested recipes along with great ideas for wine pairings. Many of our main dish recipes will be followed by wine pairings to help you match the best food with its wine counterpart.
All of our recipes go through multiple testing sessions to make sure they are foolproof for you. However, if you have any questions just let us know. We are happy to help or troubleshoot with you.
A long time friendship between us, and a history of cooking together for friends while pairing great wines, led us to the creating a place where we could share the fun. Thus, The Art of Food and Wine was born.
Our current obsession is Olive Oils. We love everything about it and are studying the many nuances of different oils from different countries. We recently completed an Olive Oil tasting seminar to learn the proper way to taste olive oil, which is strikingly similar to tasting wine, because it includes the look, aroma, mouthfeel and taste.
Have questions about pairings or recipes?
Let us help by sending us a quick email: [email protected]
More about us:
Hi, I'm Jayne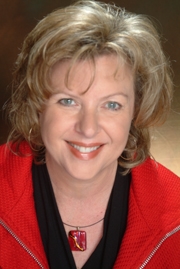 Enjoy the journey!
Having a life long love for all things food and wine has allowed me to have some amazing adventures. But, none as rewarding and life-changing, as when I took my hobby of food and wine to the next level by completing the Intensive Sommelier Training program at the International Culinary Center.
This class would lead me to simultaneously pass the Court of Master Sommeliers, Introductory and Certified exams.
I am based in the beautiful Bay Area of California, and the wine country is my second home. I am looking forward to sharing my wine knowledge and tasting adventures with all of our followers. I love the challenge of pairing wine with food.
Come along, the journey has just begun!
My favorite dishes: Steamed Clams with Garlic Butter and Wine and Pear and Walnut Cake
My favorite drink: Classic Aperol Spritz Cocktail
My favorite wine: Laird Family Estate Red Hen Ranch Chardonnay
Hi, I'm Cyndy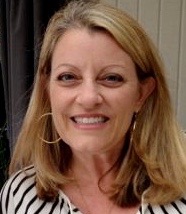 Food is love and life!
I am a professionally trained chef who graduated from Le Cordon Bleu culinary school. I love to create recipes and have worked as a professional recipe tester and recipe writer for large food companies, newspapers, magazines, and in professional test kitchens. I've also catered parties, helped edit a cookbook and taught cooking classes.
I grew up in beautiful Nebraska, so I love comfort food from my childhood, but I am based in sunny Los Angeles, California, and take advantage of all the produce we have to offer here.
My favorite things in life are cooking, traveling, drinking wine, and my family. I cook for my husband and two teenage boys everyday! Occasionally I even make treats for my sweet yellow lab.
I love to share recipes and travel stories. Welcome aboard our culinary adventure!
My favorite dishes: Cioppino Seafood Stew and Easy Salted Caramel Sauce
My favorite drink: Blueberry Vodka Cocktails
My favorite wine: Any Chardonnay from the Carneros region in Napa but my favorite is: 2019 Nickel & Nickel Truchard Vineyard Chardonnay, Carneros, Napa Valley
WORK WITH US:
If you are interested in working with us please contact us for rates and ideas at [email protected]
We can help with:
Recipe Creation and Development
Recipe Testing
Wine & Food Pairing ideas
Sponsored Posts featuring your products
If you are located in the California Bay Area you can work with Jayne on wine-tasting parties, wine pairings, or creating a wine cellar or collection.
Cheers!