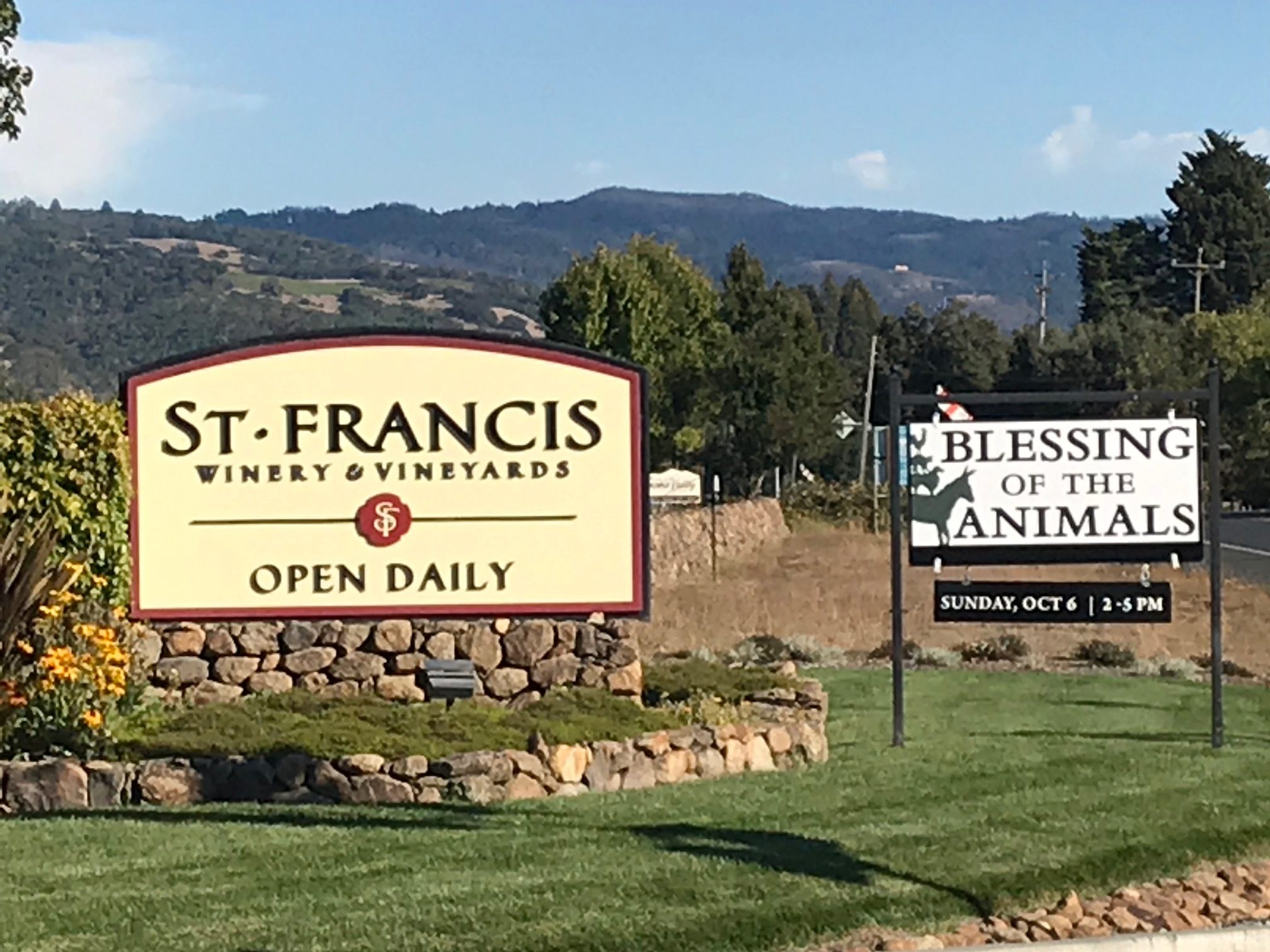 The first Sunday in October always brings the blessing of the animals around the world. We could find no better place to celebrate our furry friends than St. Francis Winery & Vineyards in Sonoma County's Valley of the Moon.
St. Francis is the patron saint of animals and his namesake winery rolled out the red carpet for all animals large and small.
Old and young, big and small, birds, turtles, horses, hamsters, animals of all breeds came with their owners ready to celebrate and receive their blessings.
This event benefits the Humane Society of Sonoma County, which provided animals with life savings services year round and during the wildfires of 2017 and 2019. https://humanesocietysoco.org/
The event offered many ways to donate to their organization including purchasing wine by the glass, a silent auction, and a raffle. They even had a "Winery Dog of the Year" contest. (We didn't win, but we should have since we have the cutest dogs!)
The dogs receiving their blessing:
We gathered our furry friends and headed to St. Francis Winery & Vineyard. Everyone was excited and ready for their blessings! As for us, we were ready to enjoy some wine! St. Francis was pouring two wines by the glass with proceeds benefiting the Sonoma Humane Society.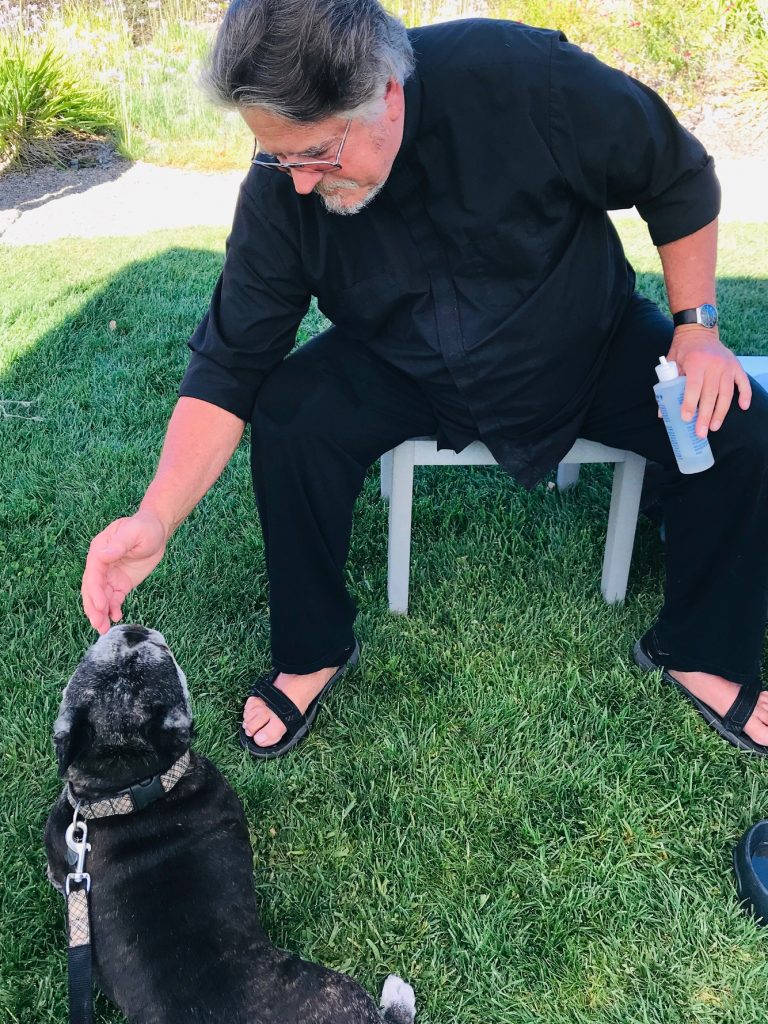 Guests chilled out and drank some wine while they waited for the "Winery Dog of the Year" contest, raffle, and silent auction. This year a collie, named Giuseppe, was named "2019 Winery Dog of the Year".
The two St Francis wines available for purchase by the glass were:
2017 Sonoma County Chardonnay

A medium bodied Chardonnay with aromas of green apple, pear and caramel. This is a well balance wine with a smooth and creamy finish.

2016 Sonoma County Old Vine Zinfandal

This beautiful well balanced wine brings bright berries on the nose, red raspberries and blackberries. It is a medium bodied wine with hints of cinnamon spices and a long lingering finish.
These wines are a great value and available for purchase at St Francis Winery.
This is an event that we highly recommend. It is so much fun for everyone and benefits a wonderful Sonoma County cause. Next October we hope to see you and your furry companions there!