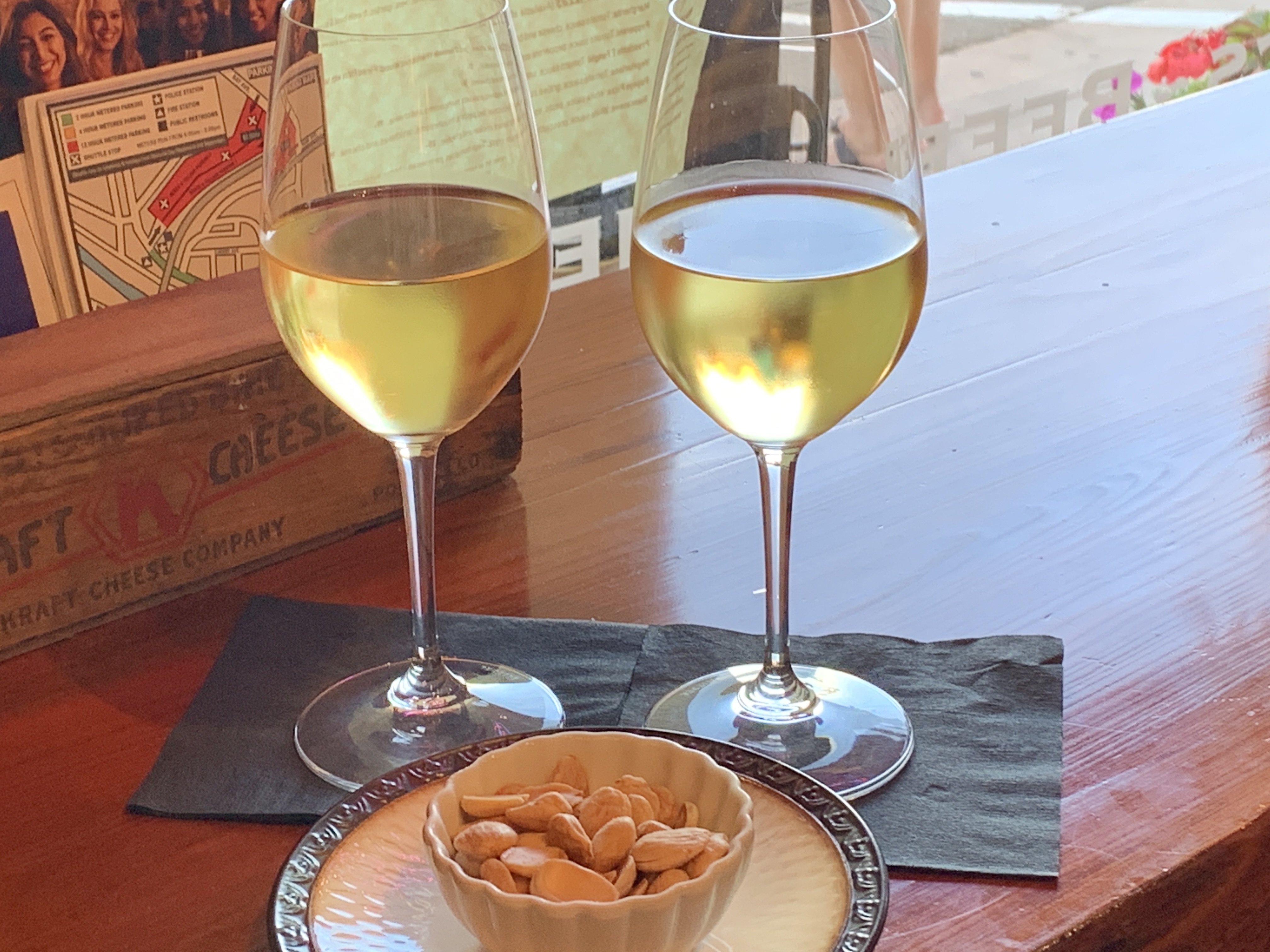 There are some simple truths of pairing food and wine. This will give you some guidelines for your next get together or dinner party.
In today's kitchen, long gone is the old myth of red wine with red meat and white wines with fish and poultry! We now make decisions as to whether we want to complement or contrast the dish we are serving.
Here are five simple things to consider when pairing food and wine:
Try to match the regionality of the food and wine by pairing the county of origin of both.
Consider the occasion and/or the weather. For example, is it summer or winter?
Wine can be served at least as sweet as the food it is served alongside.
You can beat the heat in food with some sweetness in the wine.
Food that is smoked always goes well with a wine that is oaked.
Remember that the most important thing is to drink what you like!
The simple truth about wine:
A simple truth about wine is that the flavor of the wine will change when served with food. The wine flavor and characteristic, when tasted on its own, will not be the same when tasted with food.
We have the ability to differentiate four sensory tastes: sweet, salty, sour (acidity), and bitter.
Here are some impacts to Food and Wine: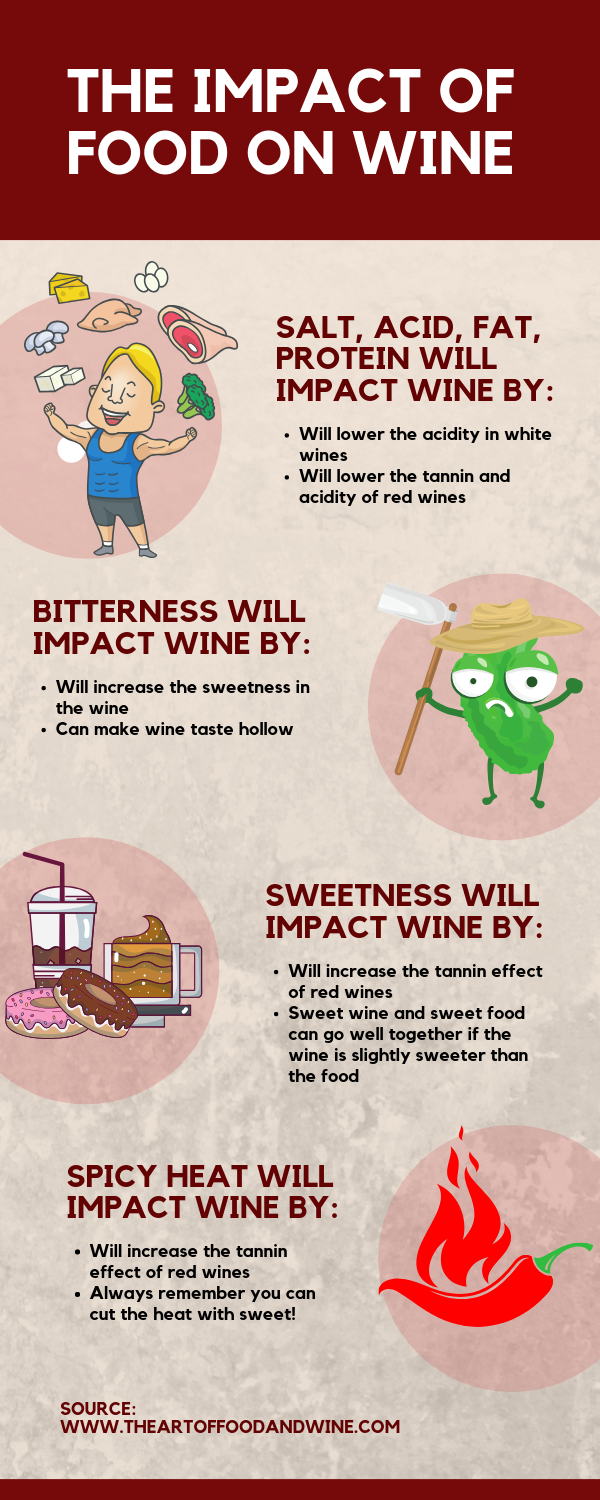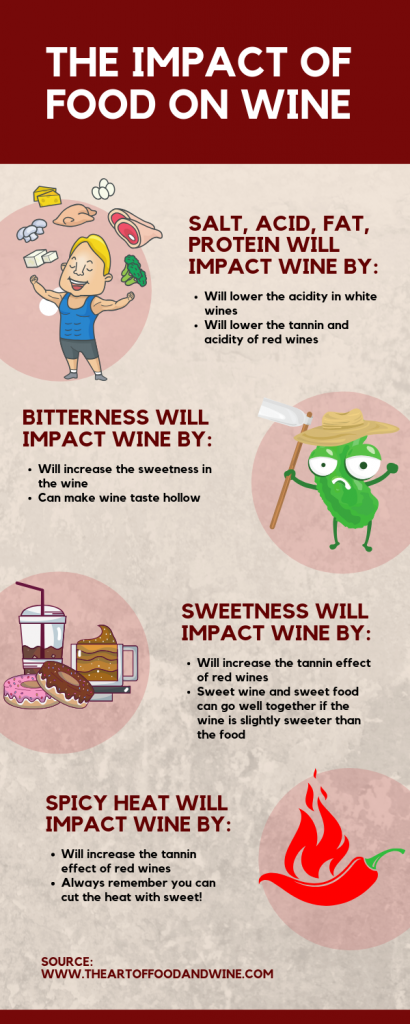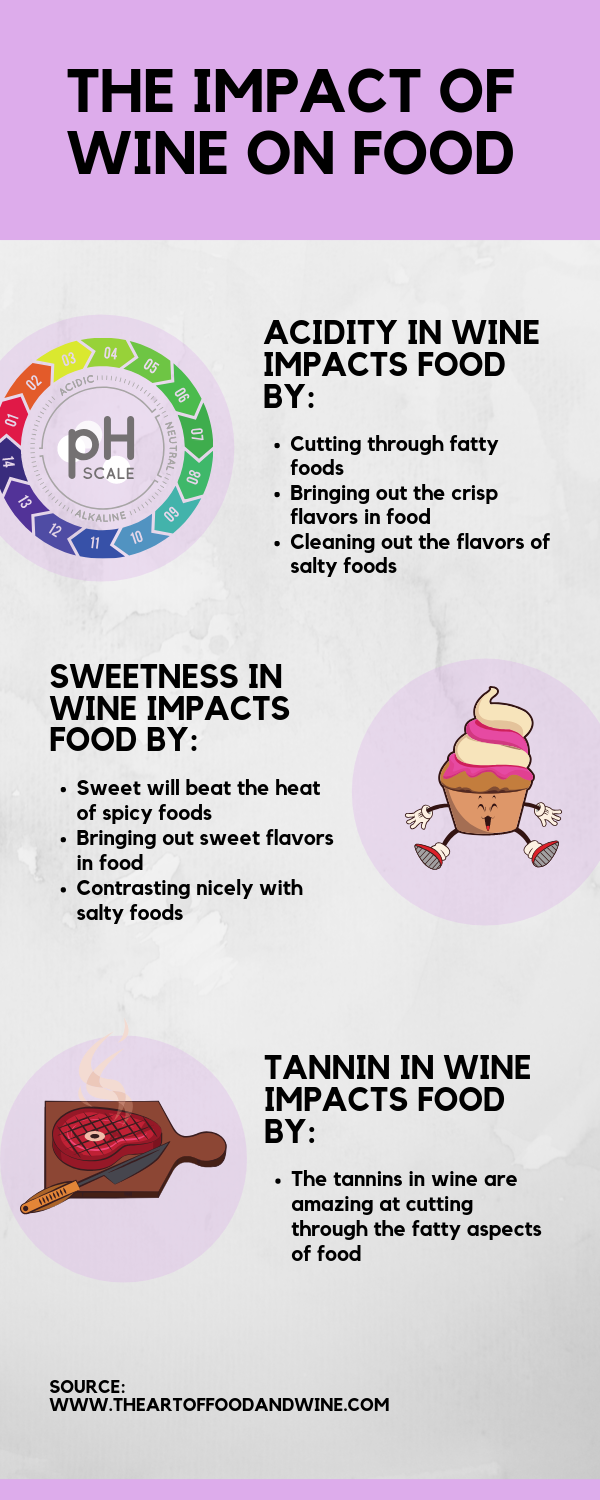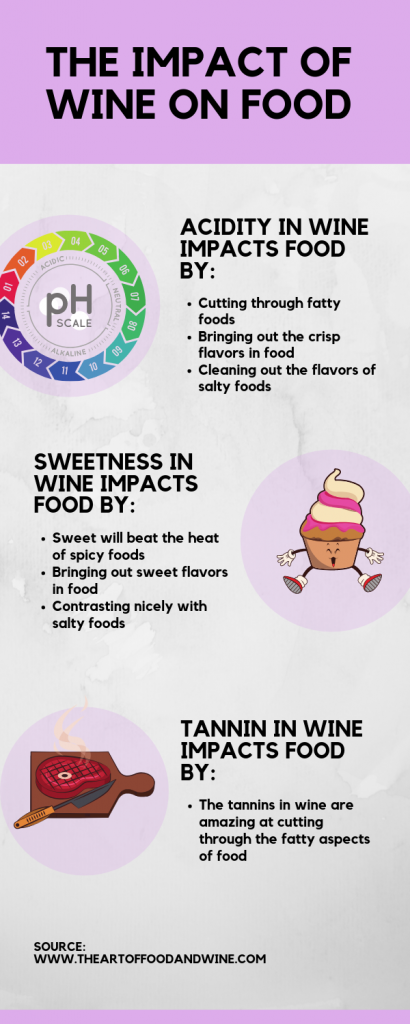 If you apply some simple basics of food and wine pairing it will start you down the road to great new adventures. These adventures can lead to exploring wines from different regions and countries. Begin to try pairing wine with foods from the same regions and the related season.
We hope this will help to open your mind to discovering new wines, regions and their countries of origin. Continue to follow us and look for additional posts to learn more about the amazing art of pairing food and wine.