The holidays are a perfect time to make this homemade Cranberry Orange Liqueur recipe
You can enjoy it as an after-dinner sip, or mix it with Champagne to make a Cranberry Orange Champagne cocktail.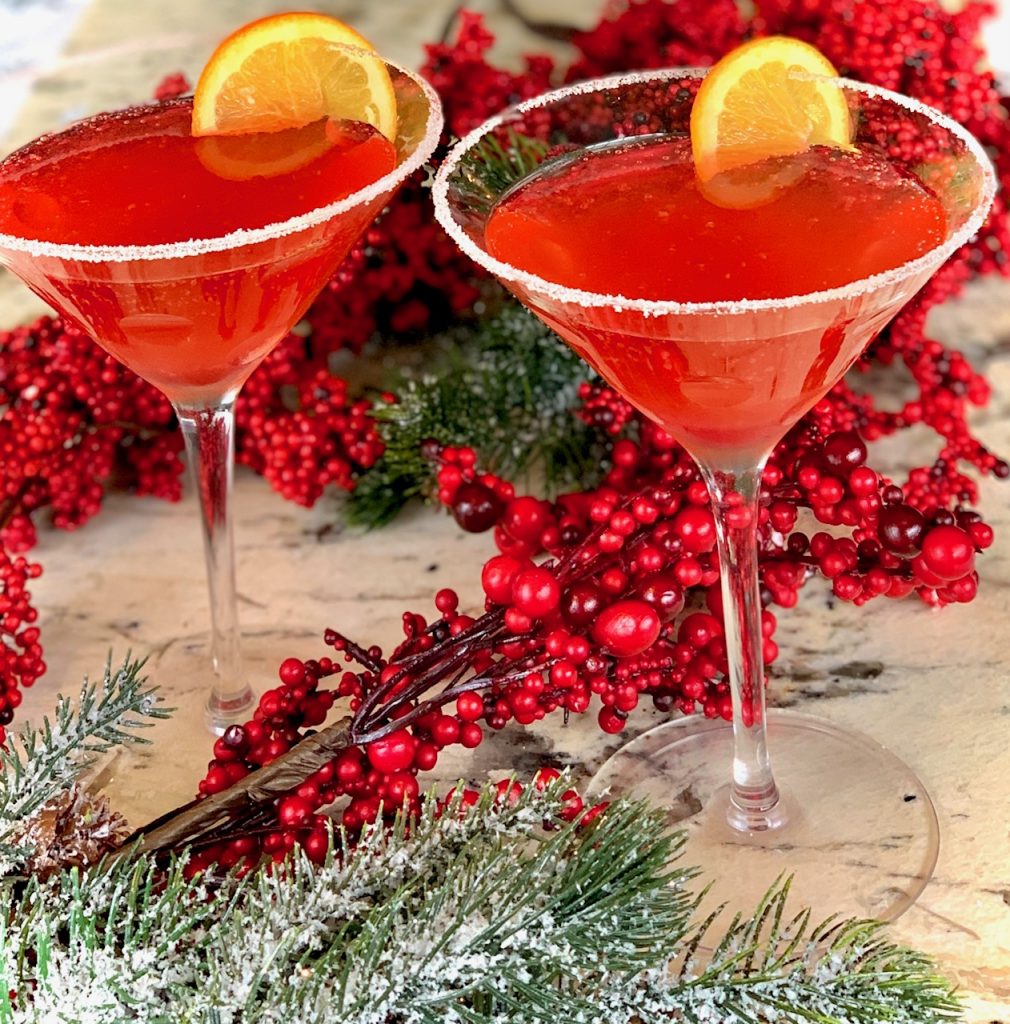 This homemade cranberry liqueur is quick to make because it takes just about 30-minutes to prepare and only needs 2 weeks to "marinate" in the refrigerator.
Cranberry Orange Liqueur is gorgeous to look at and even better to drink! It has a hint of cinnamon so it's perfect for the holidays. Maybe you have some beautiful old sherry or cordial glasses hiding in the back of your china cabinet? Time to get those out and serve this liqueur!
Ingredients for Cranberry Orange Liqueur: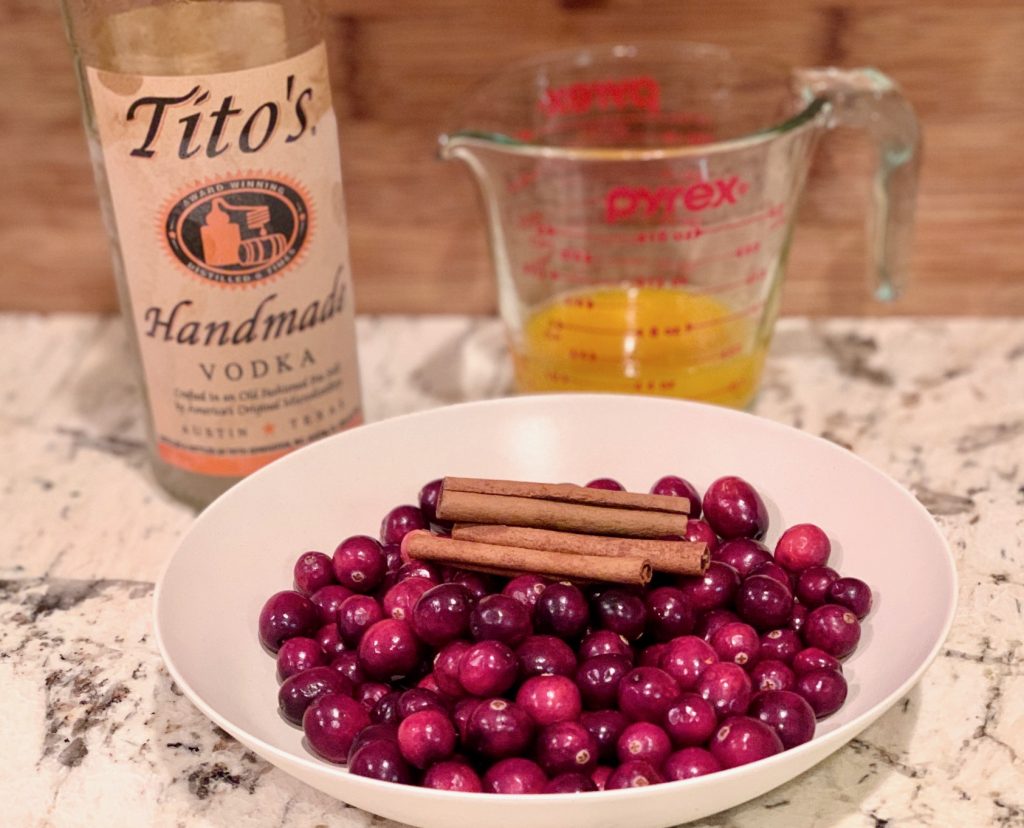 How to make Cranberry Orange Liqueur:
Cooking instructions:
Step-by-step instructions are below to make this recipe really easy. You will strain this recipe twice when you make it, so be sure to have a fine woven strainer available, or cheesecloth.
Step 1: Combine cranberries, sugar, orange juice, and orange zest in a deep heavy pan.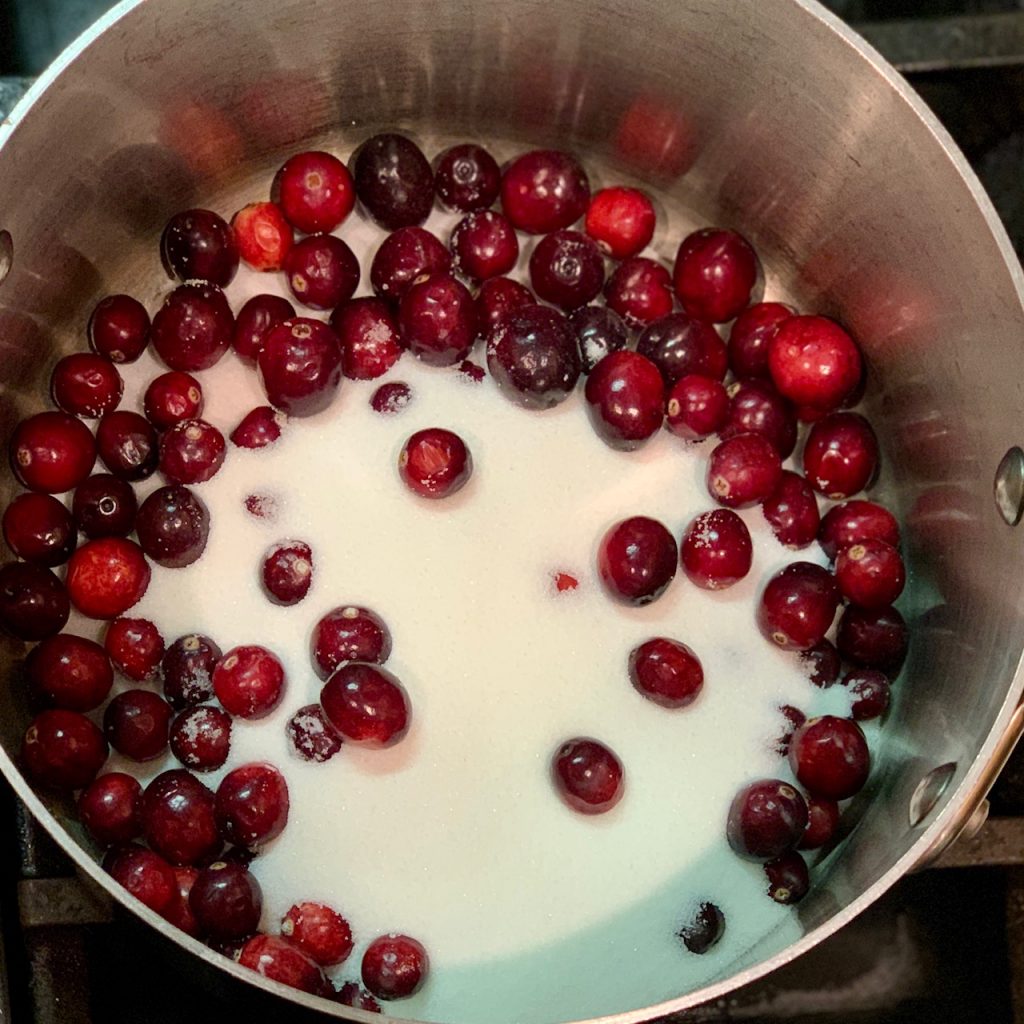 Step 2: Bring everything to a boil and continue boiling until cranberries pop or burst open.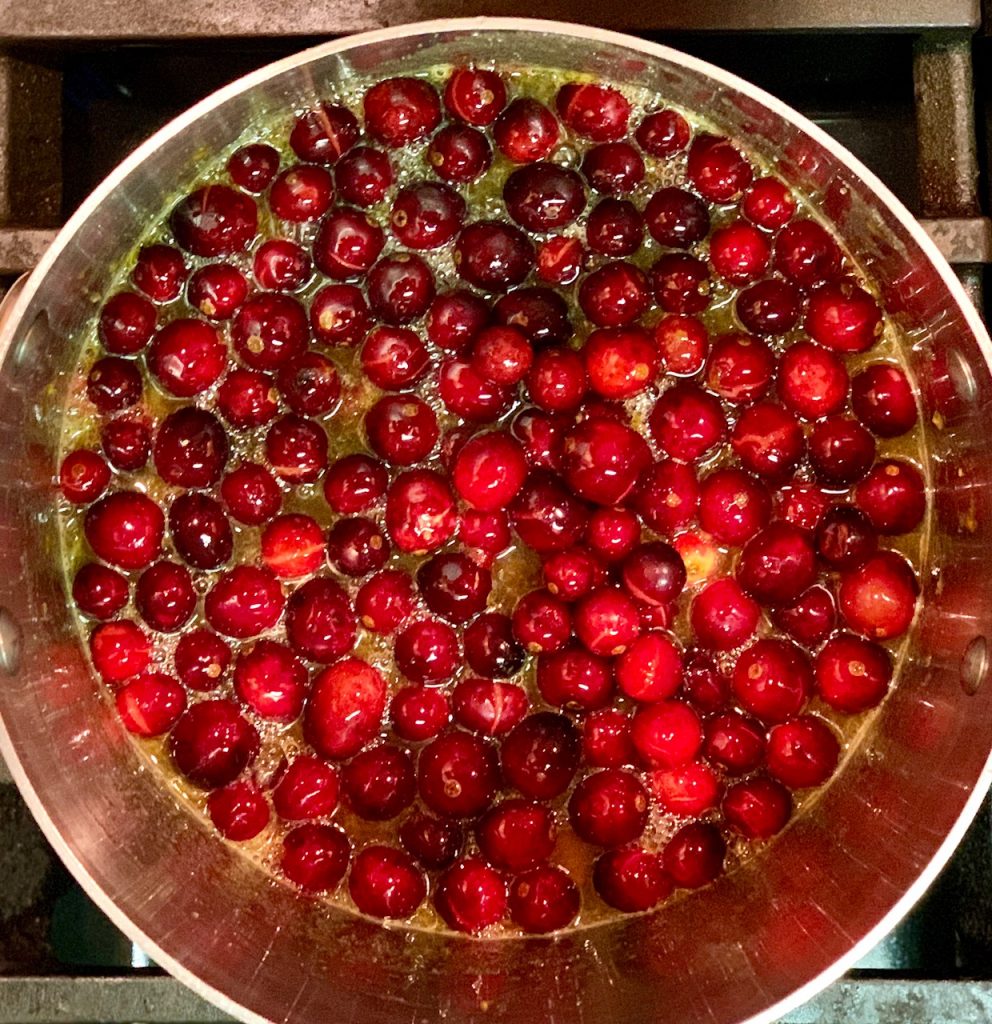 Step 3: Blend everything until smooth. We use an immersion blender but you'll get the same results in a regular blender. Use caution if using a regular blender because the liquid is super hot and will expand in the blender.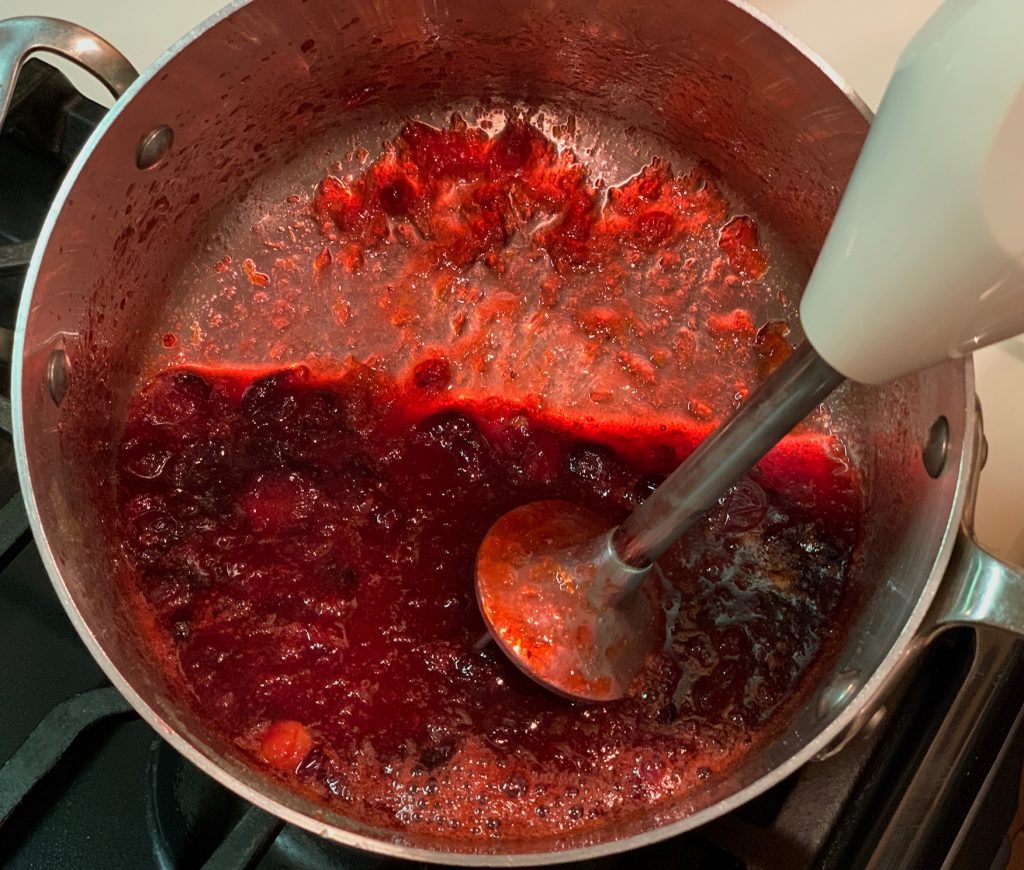 Straining the Cranberry Orange Liqueur
There are 2 steps in the straining process:
Step 4: STRAIN #1 – Pour blended mixture through a strainer, into a clean bowl, pushing with a rubber spatula to extract as much liquid and flavor as possible. Discard the leftover cranberry skins in the strainer.
Step 5: STRAIN #2 – Repeat the straining method into a clean bowl, but use a fine-mesh strainer or cheesecloth this time. Discard the remaining skins.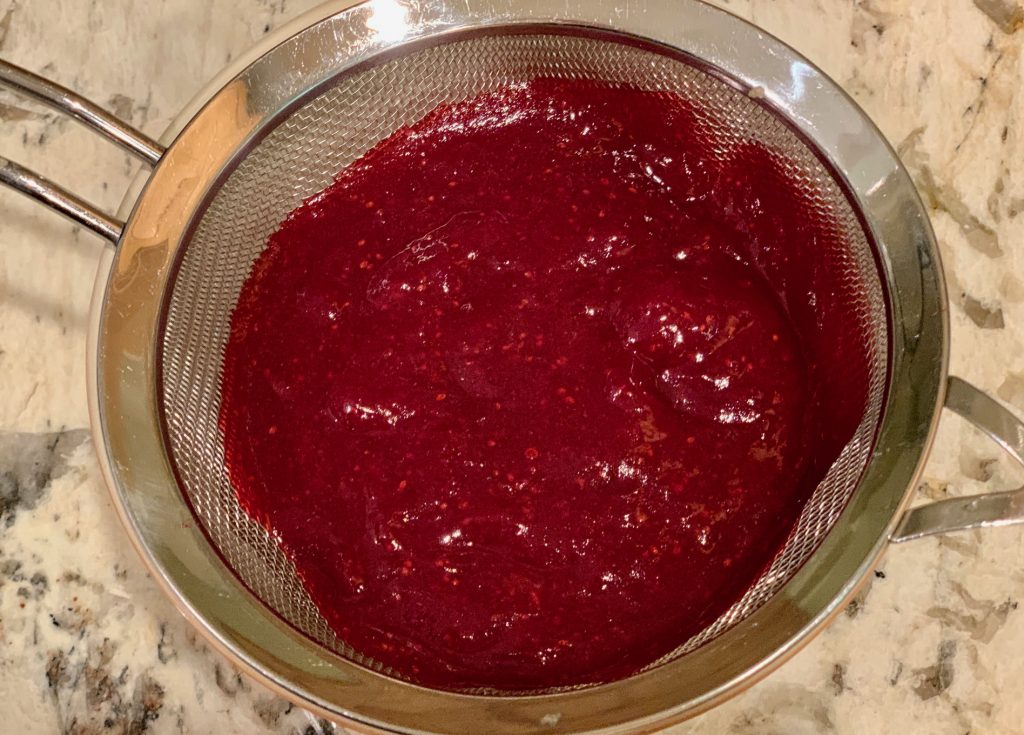 Step 6: Add vodka and cinnamon and whisk to combine
Step 7: Pour into a decanter or jar and seal tightly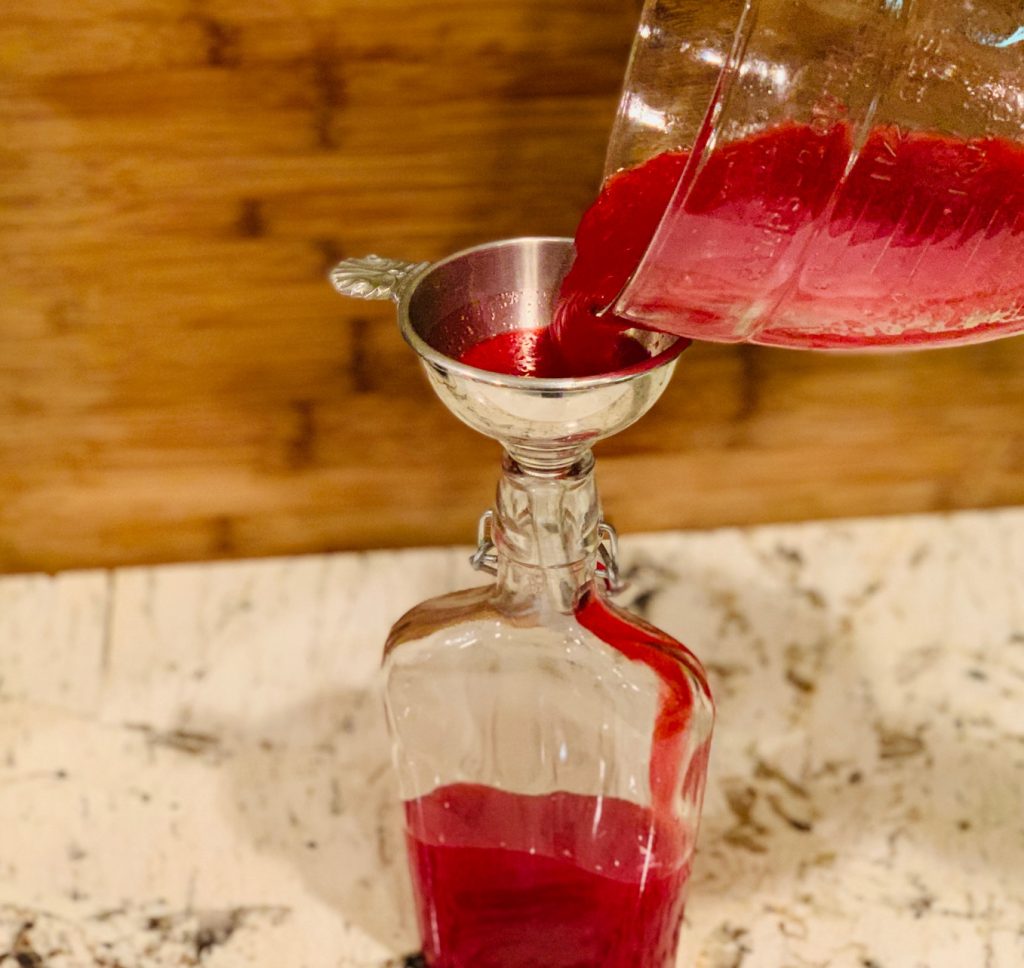 Step 8: Refrigerate for about 2 weeks. Shaking occasionally.
Step 9: Decant into smaller gift bottles, if desired. We love this style bottle but there are many choices out there.
Step 10: Store for up to 6 months in the refrigerator, sealed.
Serving Cranberry Orange Liqueur
After two weeks the homemade liqueur will be ready to use. If you want a super smooth liqueur you can strain it a third time.
This is a liqueur and is meant as a small drink after dinner or as an aperitif, so you will want to pour just about 2-3 ounces for sipping. We have a weakness for beautiful cordial or sherry glasses. If you don't have any, try these beautiful glasses from Amazon.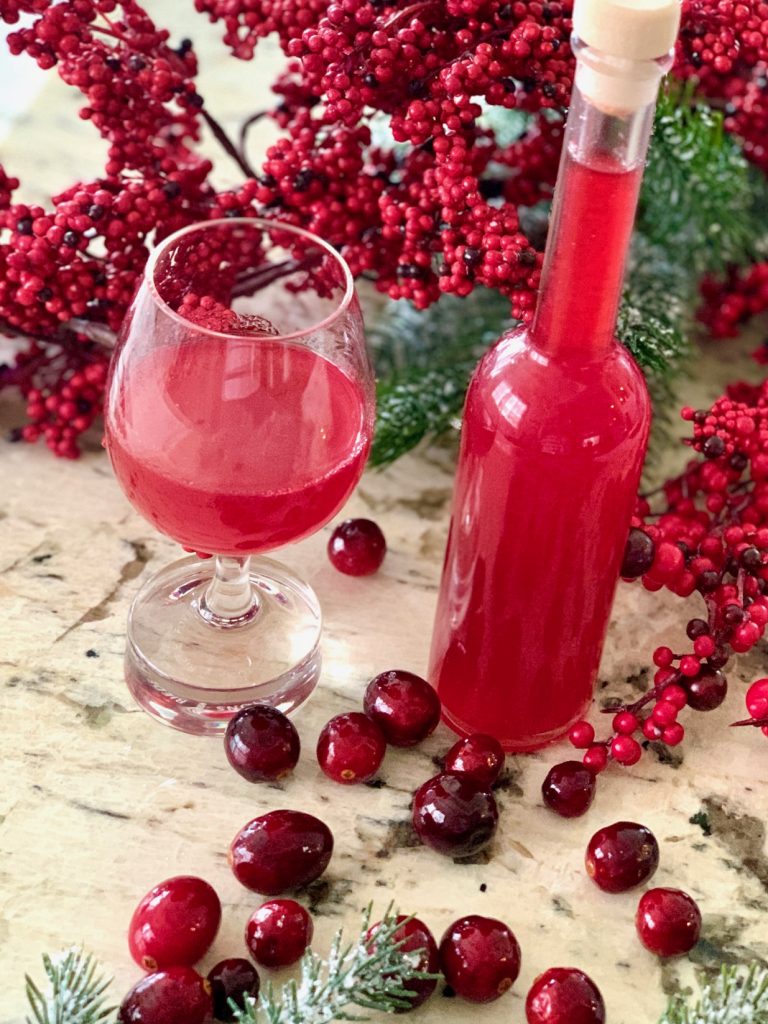 Not as big a fan of the Cran? Try cherries!
If you need something just a little sweeter try substituting half of the cranberries for cherries (I did it with frozen, because cherries aren't in season). This version is a little sweeter and I omitted the cinnamon, however, everything else is the same as the recipe below.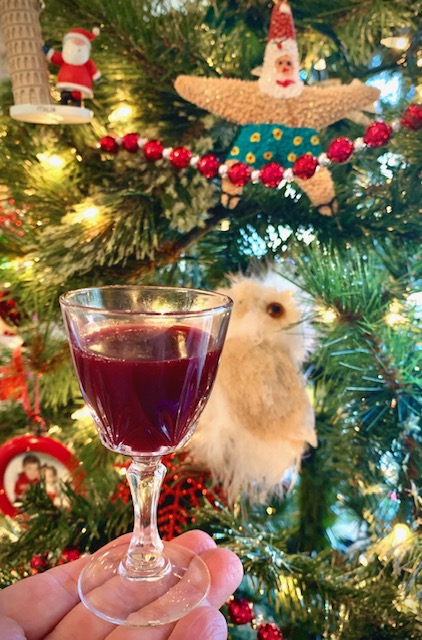 How to make a Cranberry Orange Champagne Cocktail
This liqueur makes a great base for any cocktail but our favorite is the Cranberry Orange Champagne Cocktail. It's a beautiful and festive drink!
Just coat the rim of our cocktail glass with a bit of orange juice and then dip it in sugar. Shake the liqueur with ice in a martini shaker, pour into the glass, and top with Champagne. Cut a thin orange slice for a garnish or drop in a few cranberries!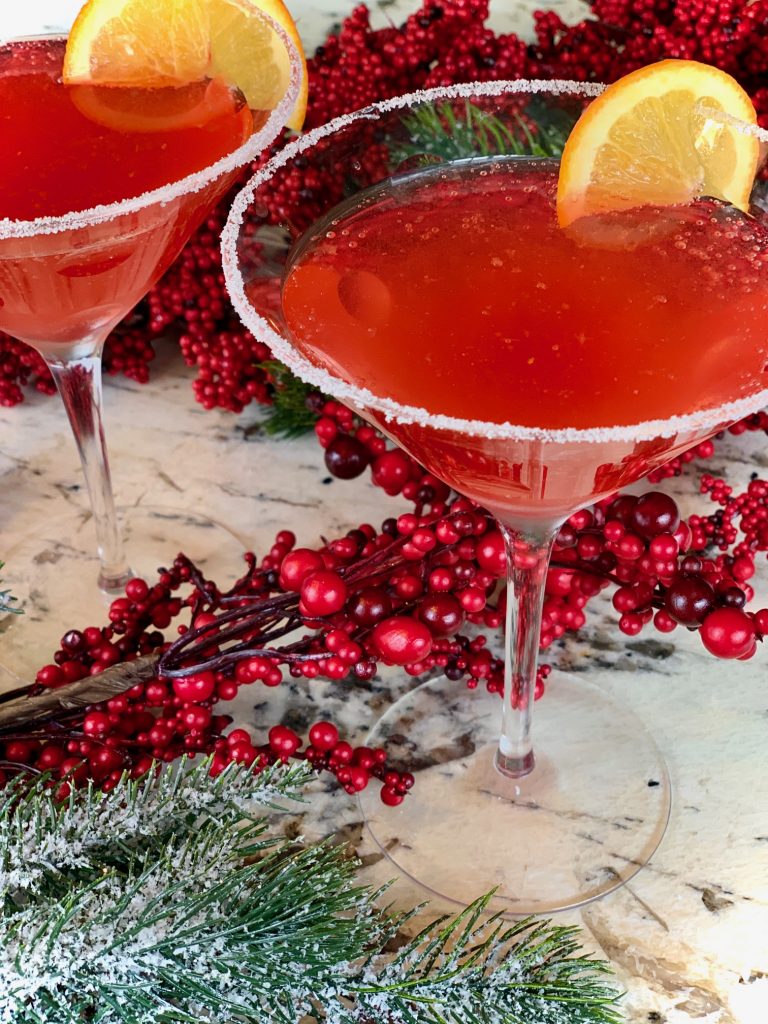 Great for gifting: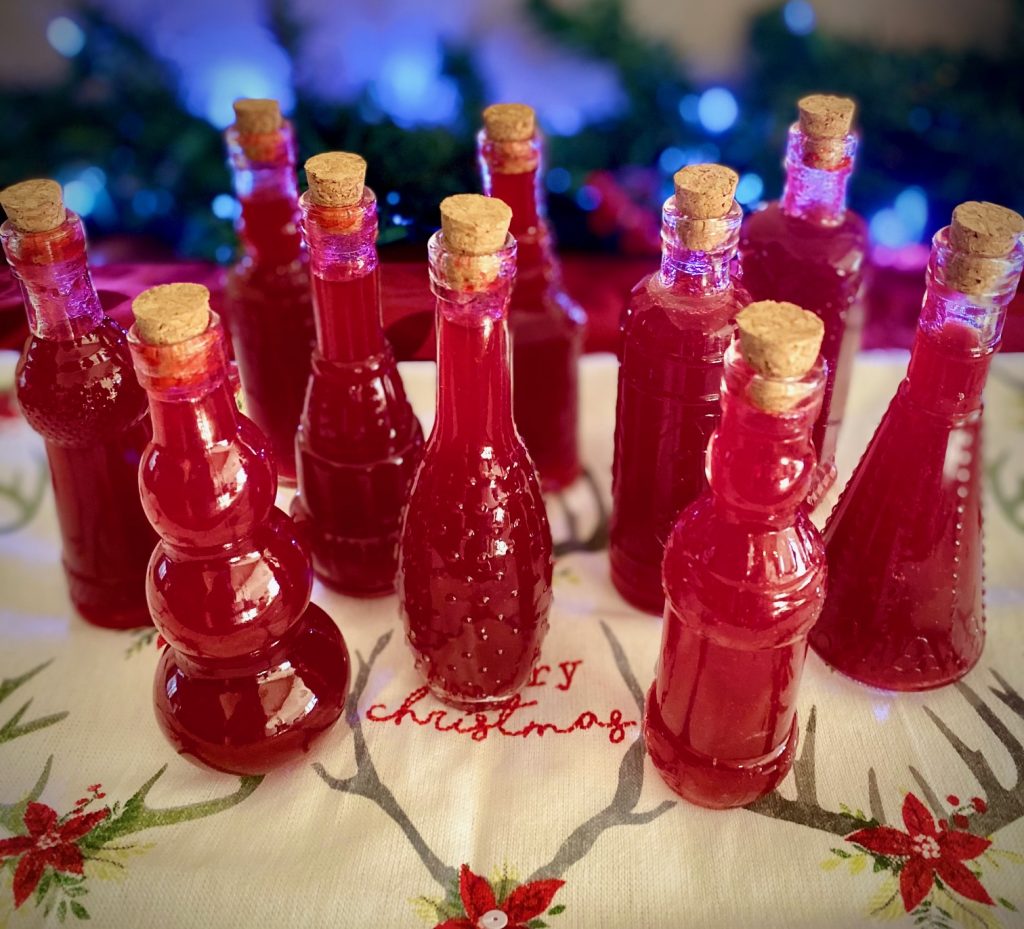 A special thanks to our guest chef: Deb Hoage
Deb was kind enough to share this amazing recipe with us. And, to top it off the entire recipe is gluten-Free!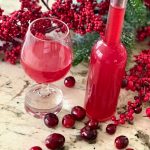 Print Recipe
Cranberry Orange Liqueur
Homemade Cranberry Orange Liqueur infused with cinnamon is a beautiful aperitif or a tasty base for cranberry cocktails. This version is easy and just needs 2 weeks to marinate.
Servings:
8
2 ounce servings
Equipment
Fine mesh strainer or cheesecloth, immersion blender or regular blender
Ingredients
4

cups

fresh cranberries

2 ¼

cups

sugar

1

cup

orange juice

1

tsp

orange zest, freshly grated

½

tsp

cinnamon

1 ½

cups

vodka
For Champagne Cocktail
4

oz

champagne

2

Tbsp

cranberry liqueur
Instructions
In a large deep pan combine cranberries, sugar, orange juice, and orange zest. Bring to a boil.

Continue gently boiling for about 6-8 minutes, or until the cranberries have popped open. Remove from the heat.

Blend the cranberries with an immersion blender until smooth. Or place in a regular blender, being cautious as hot liquid will rise when blended.

STRAIN #1 – Pour through a strainer into a bowl, pushing the mixture down with a rubber spatula. There will be cranberry skins left in the strainer. Discard the skins.

STRAIN #2 – Pour the strained mixture through a fine-mesh strainer, or a strainer lined with cheesecloth, into a clean bowl. Again push the mixture down with a rubber spatula and discard the skins.

Add the vodka and cinnamon to the strained mixture and whisk until well combined.

Pour the mixture into a decanter or a jar with a lid and seal tightly.

Refrigerate for about 2 weeks. Shake occasionally

If desired, strain one more time before serving.
To make a Cranberry Orange Champagne Cocktail
Run a sliced orange segment around the rim of a champagne or martini glass and then dip the rim in sugar to coat the rim.

In a cocktail shaker add 2 tablespoons cranberry liqueur and crushed ice. Shake well.

Pour shaken liqueur into a martini or champagne glass and top with champagne. Garnish with an orange slice or a few cranberries, if desired.
Variation: Cherry Cranberry Liqueur
Substitute 2 cups cranberries and use 1 cup cherries and 1 cup cranberries