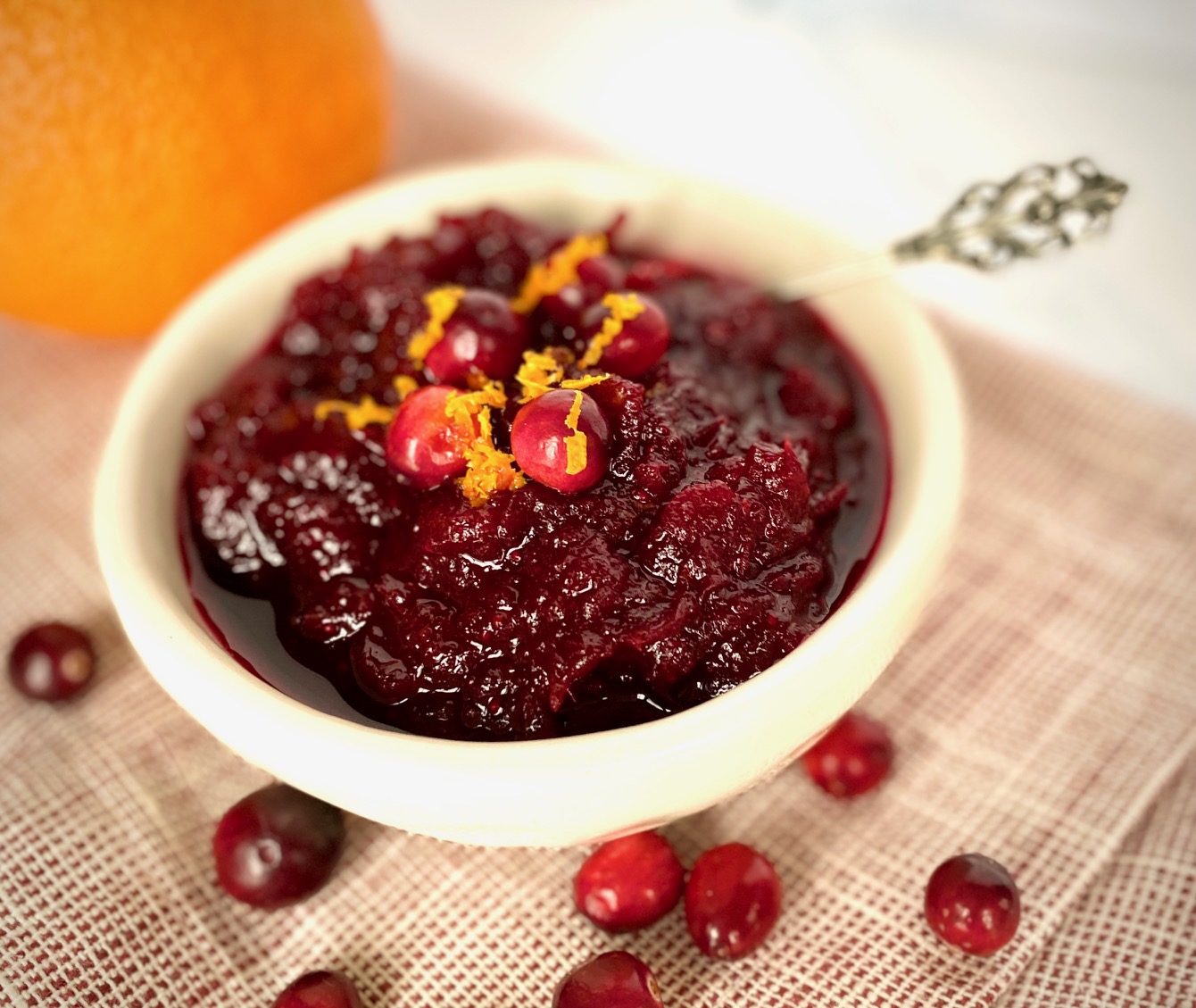 This vibrant Cranberry Orange Sauce with cinnamon is full of flavor and texture and ready in just 15-minutes!
Homemade cranberry sauce is really simple to make and outshines the canned version any day! This sauce is a great make-ahead side dish, which gives you more time to cook your mashed potatoes and holiday turkey
Also often called Cranberry Relish, we think this sauce is a must for the holidays. It has an ideal balance of tart and sweet. The leftovers are perfect for turkey sandwiches!
Jump to Recipe
This post may contain affiliate links. Please see our affiliate disclosure for more details
Ingredients for homemade Cranberry Sauce with Orange Juice
This easy peasy sauce has just 4 simple ingredients!
Cranberries ~ You can use fresh or frozen cranberries for this recipe. Fresh cranberries are normally only available during November and December, so any other time just grab a bag of high quality frozen cranberries
Oranges ~ You will use the juice and the zest
Sugar ~ Or use brown sugar or maple syrup if you prefer
Cinnamon ~ Just a pinch needed, but it adds so much flavor!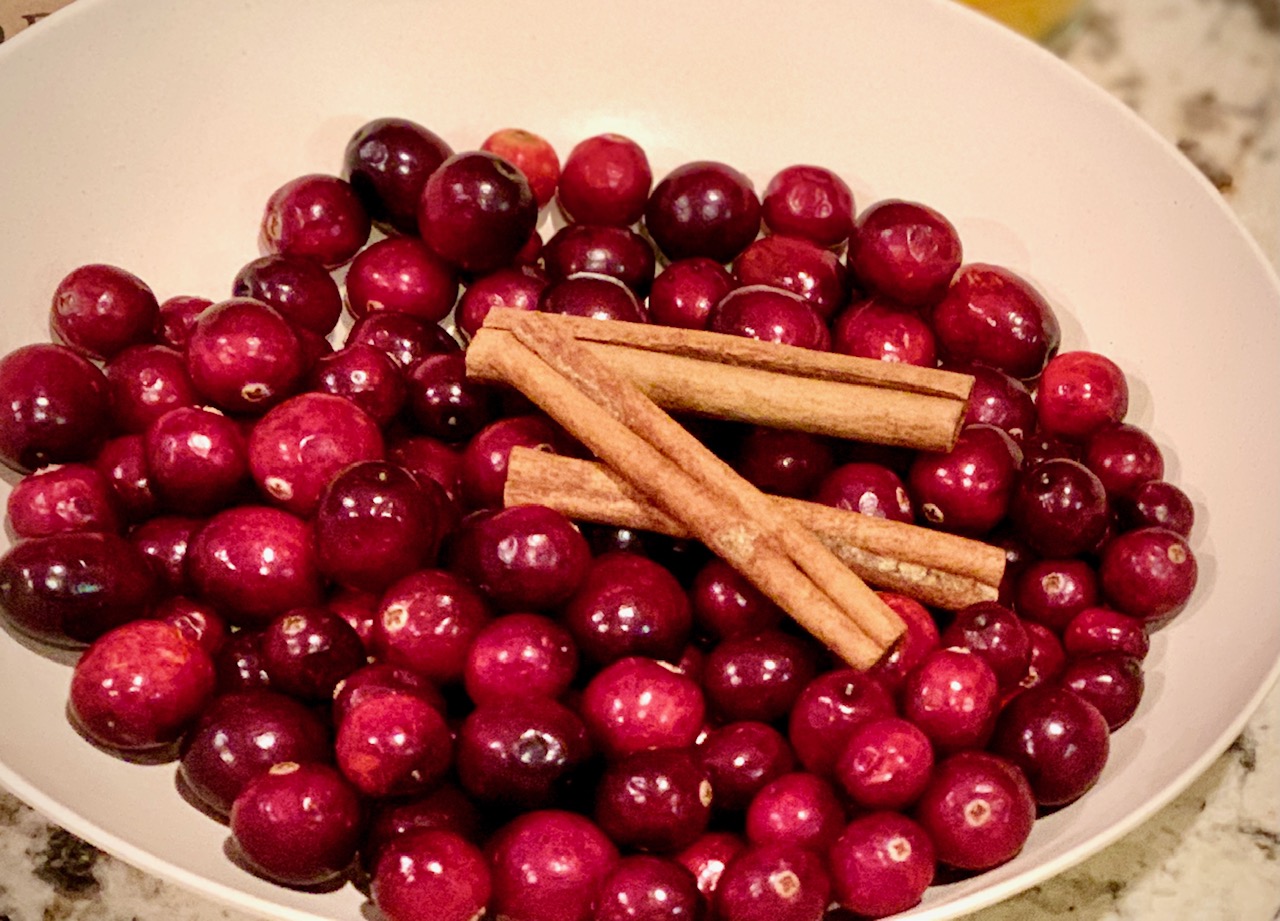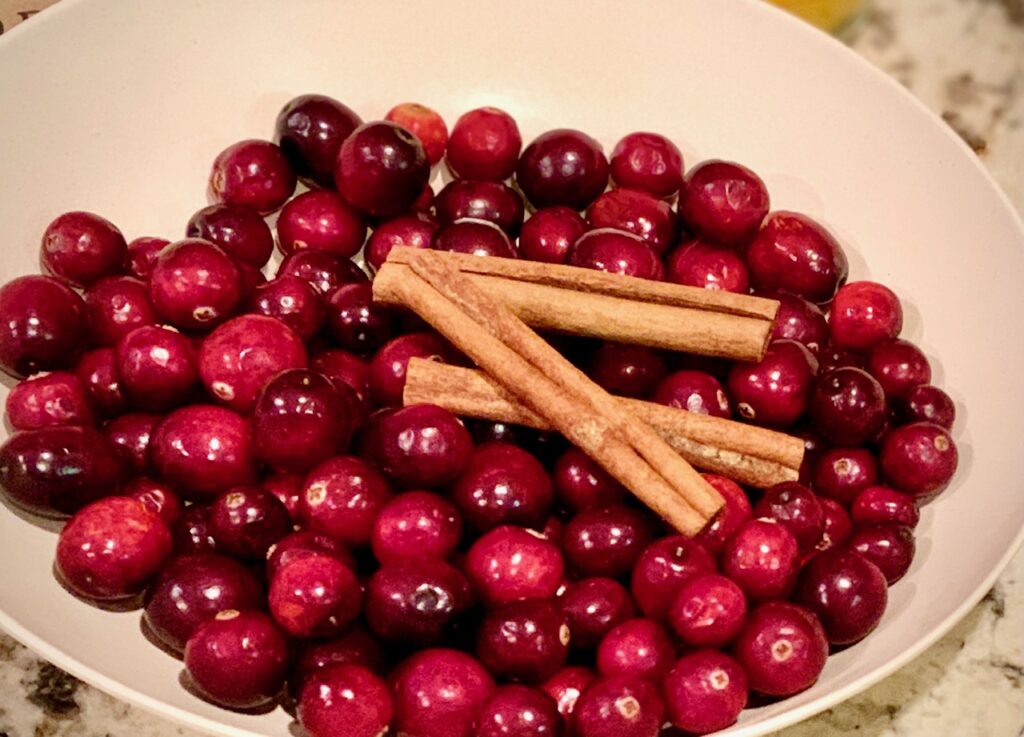 How to make Cranberry Orange Sauce
This sauce comes together quickly so have everything ready to go when you start cooking
Begin by zesting 1 Tablespoon of orange zest. The easiest way to do this is with a hand-held rasp grater (we like this Microplaner and use it for so many things) or a regular box grater.
Be sure to use just the orange peel and not the white pith because the pith is bitter. It's important to zest the orange before you juice it because it's almost impossible to zest if you've already juiced the orange
Cut the oranges and squeeze enough juice to equal 1/2 cup
In a medium saucepan, add sugar, orange juice, water, and cranberries
Bring to a boil, stirring to ensure the sugar has dissolved completely
Add orange zest and reduce heat to medium. Stir often to make sure the sauce doesn't burn
Once the cranberries have started to burst the sauce should begin to thicken
When the sauce is thickened turn off the heat and sprinkle in the cinnamon
Stir to combine and remove from the heat to let the sauce cool
If you want a smoother sauce mash the cranberries until you have the consistency desired
We like to sprinkle a little extra orange zest on top just before serving
How to store Cranberry Sauce
Refrigerated: This recipe can be made ahead and kept tightly sealed in the refrigerator for up to 5 days
Frozen: Cranberry sauce is easily frozen for up to 2-months. After cooking allow the sauce to cool down to room temperature (this takes about 2 hours) and store it in a tightly sealed container. When ready to use put the container in the refrigerator to thaw, stir well, and serve.
Cranberry Sauce frequently asked questions:
How much Cranberry Sauce to serve, per person? For the holidays, we suggest about 1/4 cup per person. If your family really loves cranberry sauce, or wants leftovers (we always do!), be sure to double up that amount per person. This recipe can easily be doubled, as well.
Is Cranberry Sauce gluten-free? Ours is, but not all recipes are, so be sure to check the ingredient list carefully. Ours is also vegan.
Can you overcook fresh Cranberry Sauce? Yes! The sugars will begin to caramelize and burn so cook the sauce just until the cranberries burst and stir while the sauce is cooking and thickening
What's the difference between cranberry sauce and cranberry relish? While the two are often used interchangeably, relish is technically an uncooked cranberry sauce that has been blended and is more tart, whereas cranberry sauce is always cooked and is usually sweetened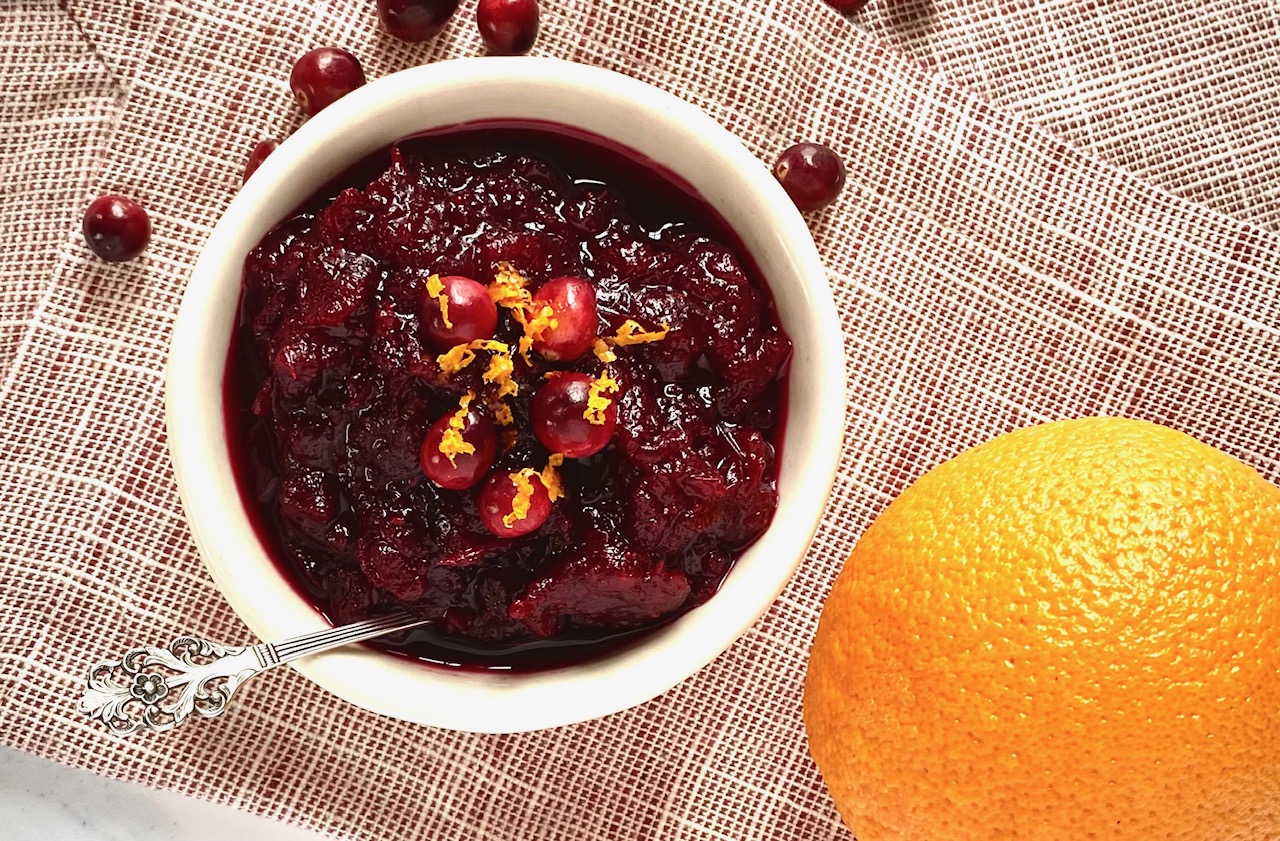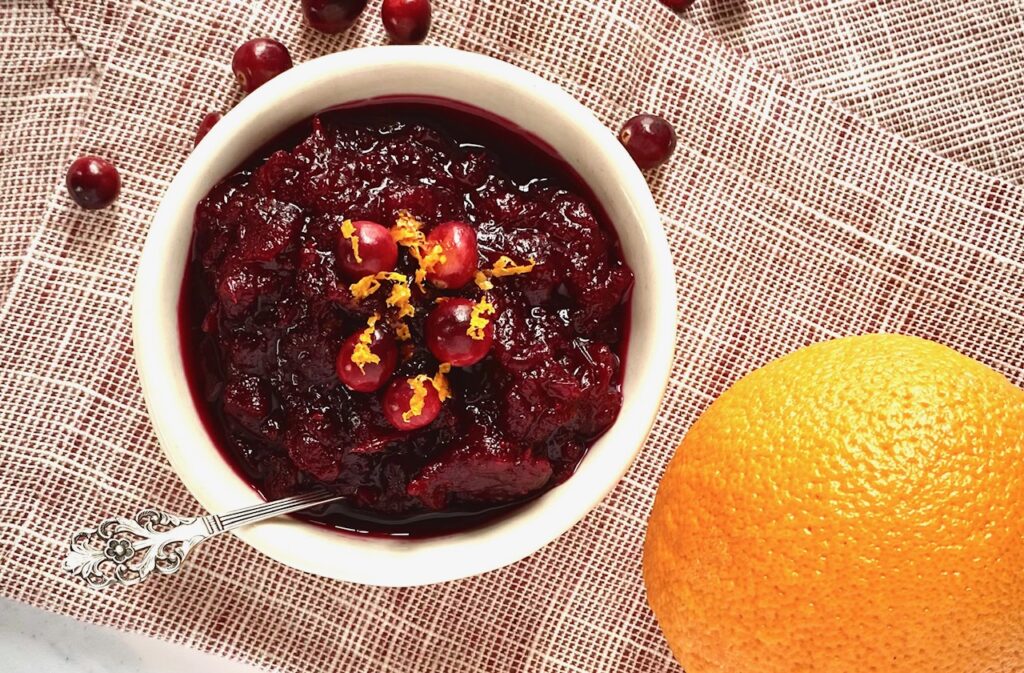 Recipe Variation Ideas
Make a double batch because everyone loves leftover sauce
Substitute the sugar with brown sugar or maple syrup for a more caramelized taste, or add more sugar if you like a sweeter sauce
Add other warm spices in place of the cinnamon, such as ginger or cloves
Use frozen cranberries in place of the fresh cranberries (keep in mind the cooking time might be a bit longer with frozen cranberries)
Having an adults only event? Try adding a splash of Grand Marnier orange liqueur!
Cook longer for a thicker sauce and less for a looser sauce
Use store bought orange juice if needed, but make sure it's the type with no added fillers
Other ways to pair cranberries:
This sauce is great with turkey, of course, but also delicious basted or drizzled on chicken, Cornish game hens, duck, and pork
Spread it on your morning toast or scones
Delicious when spread on our fluffy

Baking Powder Biscuits

Swirl it into yogurt or smoothies for a big boost of flavor
Serve alongside our easy bake-in-the-box

Baked Brie

Blend with cream cheese to make a sandwich spread
Perfect to add sweetness and flavor to a bowl of oatmeal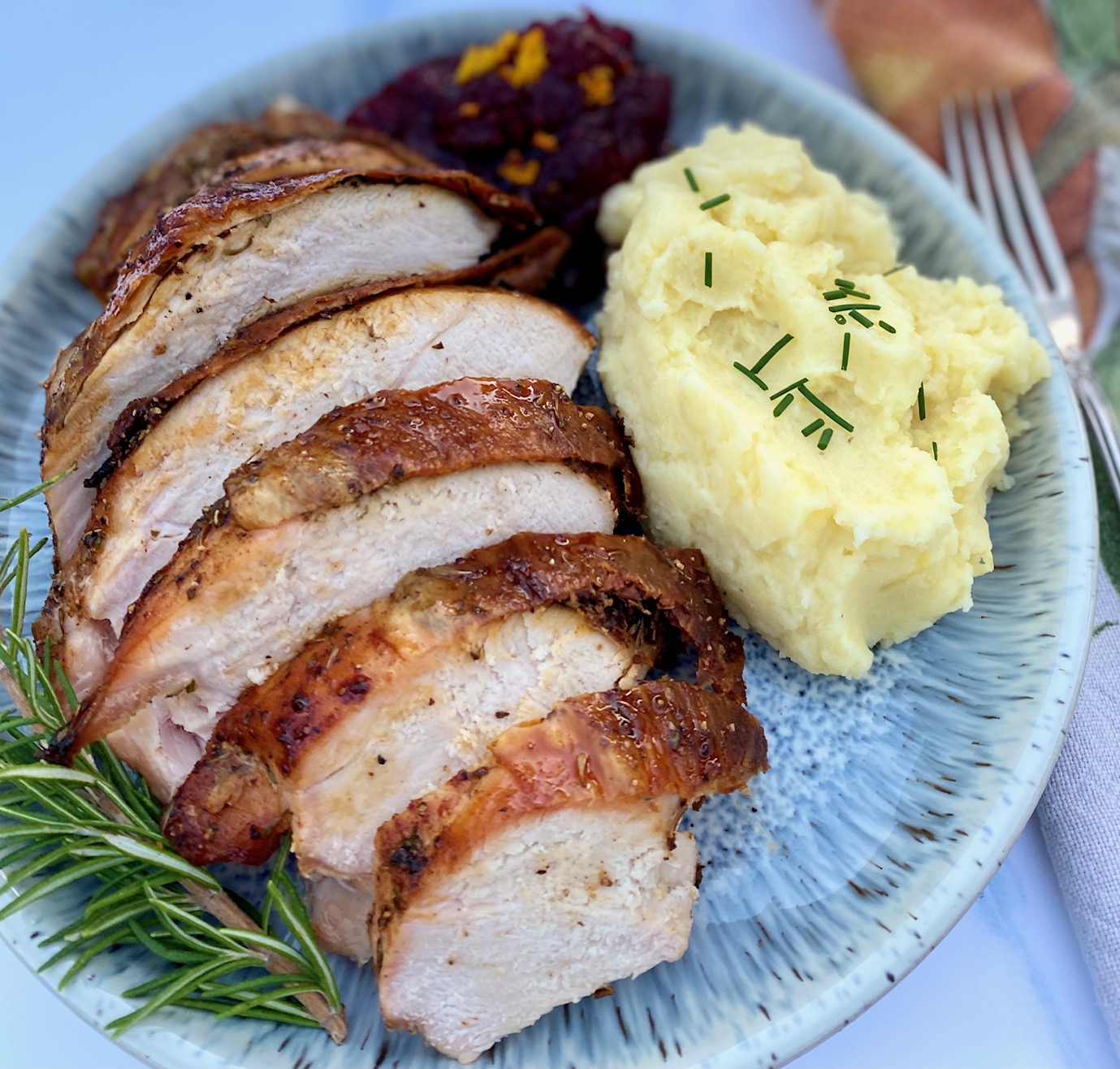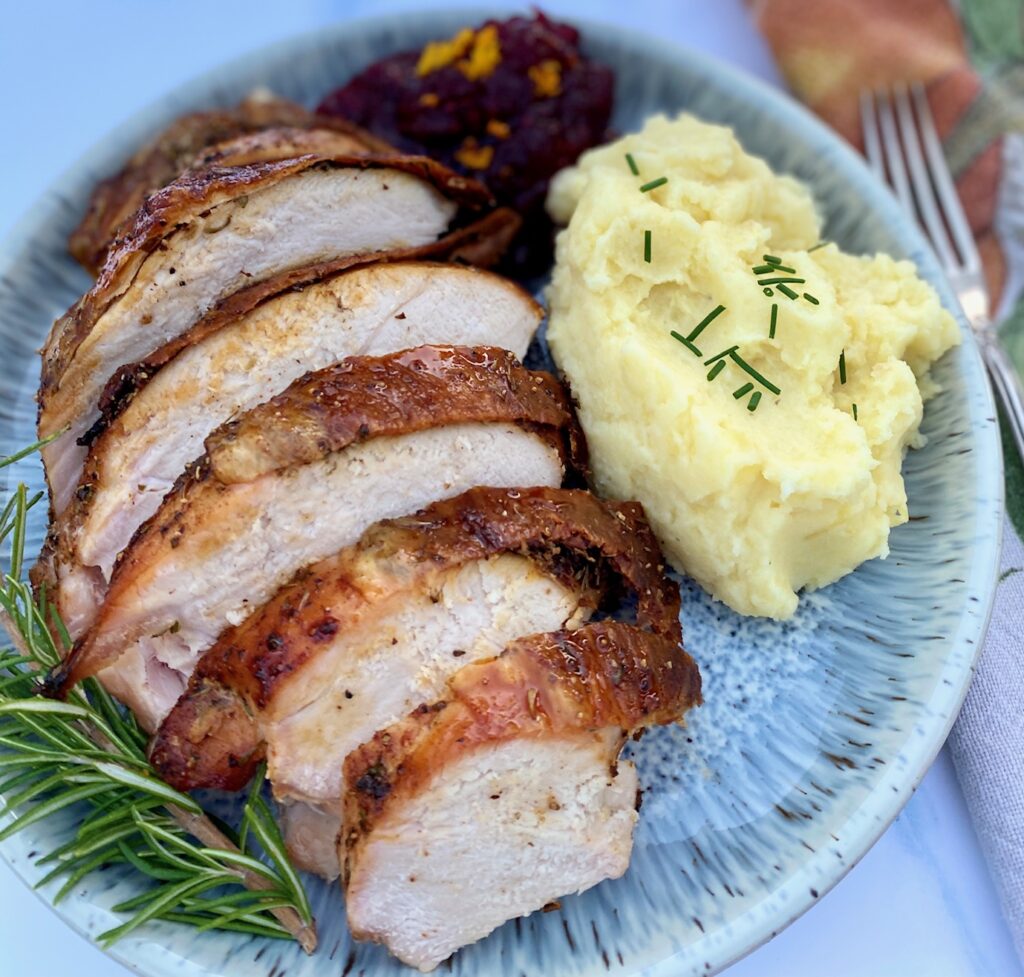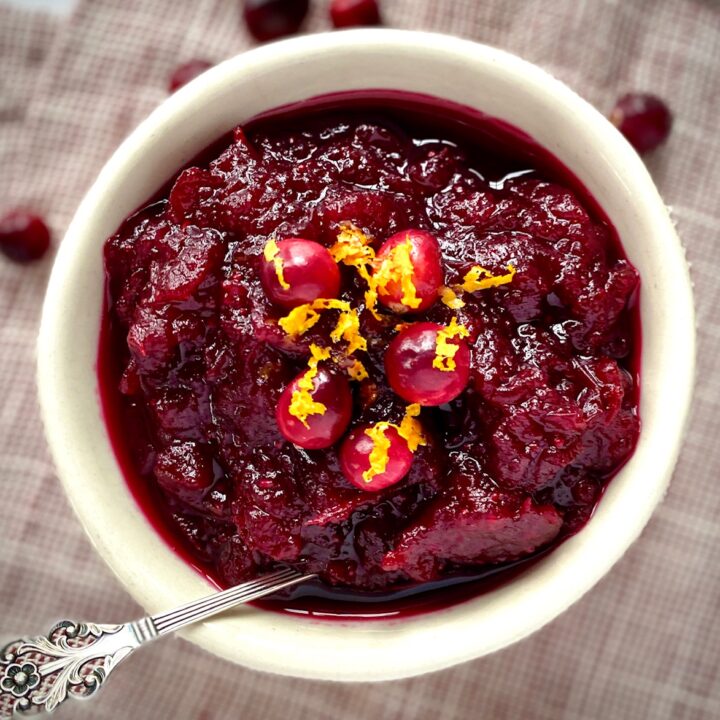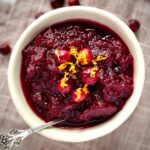 Print Recipe
Cranberry Orange Sauce
Fresh Cranberry Sauce takes just 15 minutes to make. Add orange juice and orange zest to sweeten and brighten the flavor.
Ingredients
¾

cup

Sugar

½

Cup

Orange Juice, freshly squeezed

(about 2 oranges)

½

Cup

Water

12

ounces

Cranberries,

fresh or frozen

1

Tablespoon

Orange zest

¼

teaspoon

Cinnamon, optional
Instructions
Zest 1 tablespoon of fresh orange peel (be sure to do this before you cut and squeeze the oranges for juice). Set aside

Freshly squeeze oranges to equal 1/2 cup of juice

In a medium saucepan, add sugar, orange juice, water and cranberries. Bring to a boil and stir to make sure sugar is fully dissolved.

Add orange zest, and then reduce to medium and let simmer for 10-15 minutes. Cranberries will start to burst and sauce will thicken.

Sprinkle in cinnamon (optional) and blend well.

Cool and serve chilled or at room temperature. Garnish with a little bit of orange zest, if desired.
Notes
If you want a less chunky sauce mash the soft cranberries a little

If you want a slightly thicker sauce cook an extra 5 minutes on medium-low

Frozen cranberries will take a few minutes longer to burst and thicken
Zest a little extra from the oranges if you want to use some zest as a garnish
Sub in maple syrup or brown sugar for the regular sugar, if desired
Nutrition
Serving:
1
ounce
|
Calories:
67
kcal
|
Carbohydrates:
17
g
|
Protein:
1
g
|
Fat:
1
g
|
Saturated Fat:
1
g
|
Polyunsaturated Fat:
1
g
|
Monounsaturated Fat:
1
g
|
Sodium:
1
mg
|
Potassium:
46
mg
|
Fiber:
1
g
|
Sugar:
14
g
|
Vitamin A:
40
IU
|
Vitamin C:
10
mg
|
Calcium:
5
mg
|
Iron:
1
mg