Baked Churro Donuts with cinnamon sugar are a great combination of two perfect treats: churros and donuts! No yeast and no frying needed!
My family loves both churros and donuts so I thought it would be fun to combine the two of them into one. The results were amazing. Just 30 minutes to warm fluffy donuts.
What is a churro donut?
A cross between a churro and a donut, these treats are packed full of cinnamon. "Quick" bread donuts, means there is no yeast involved and they come together easily. Unlike traditional donuts and churros, they are baked instead of fried.
The texture of baked donuts will be more cake-like. Because there is no yeast they will be more dense, but still tender and soft. The best part is you can make these donuts at home quickly.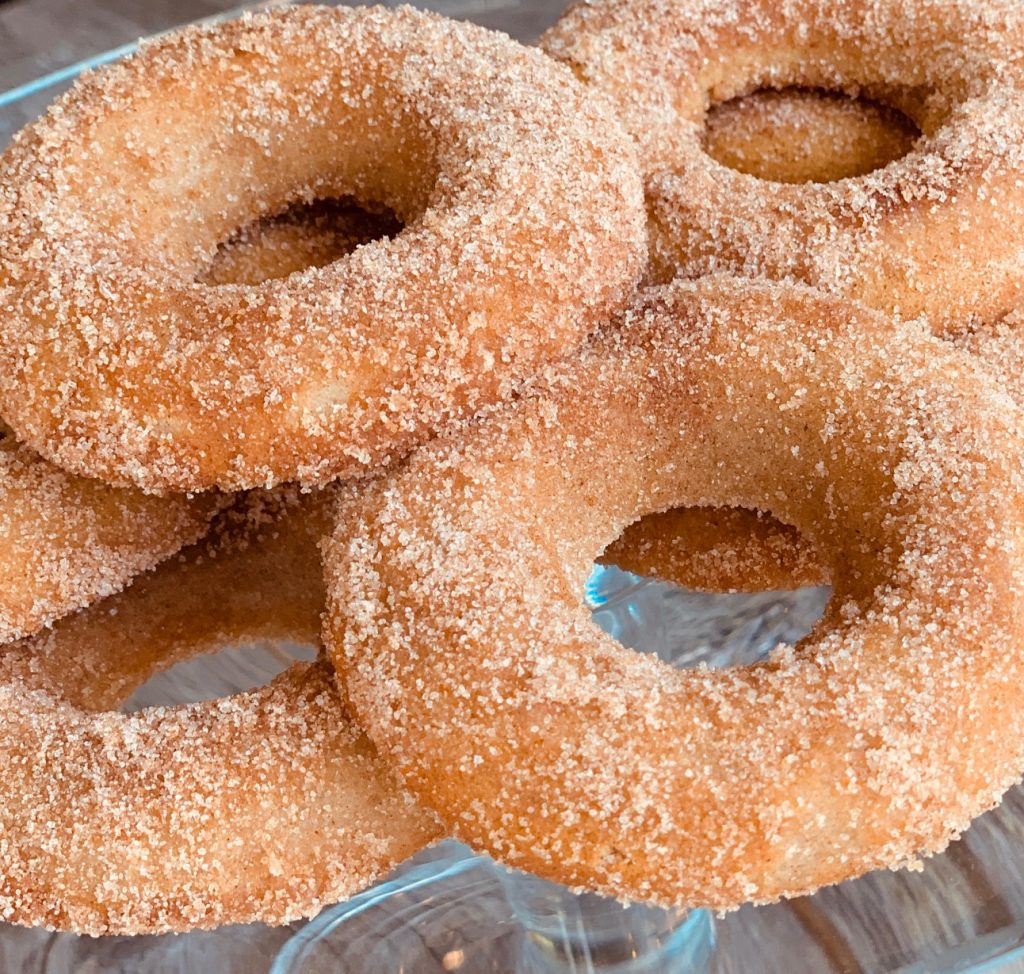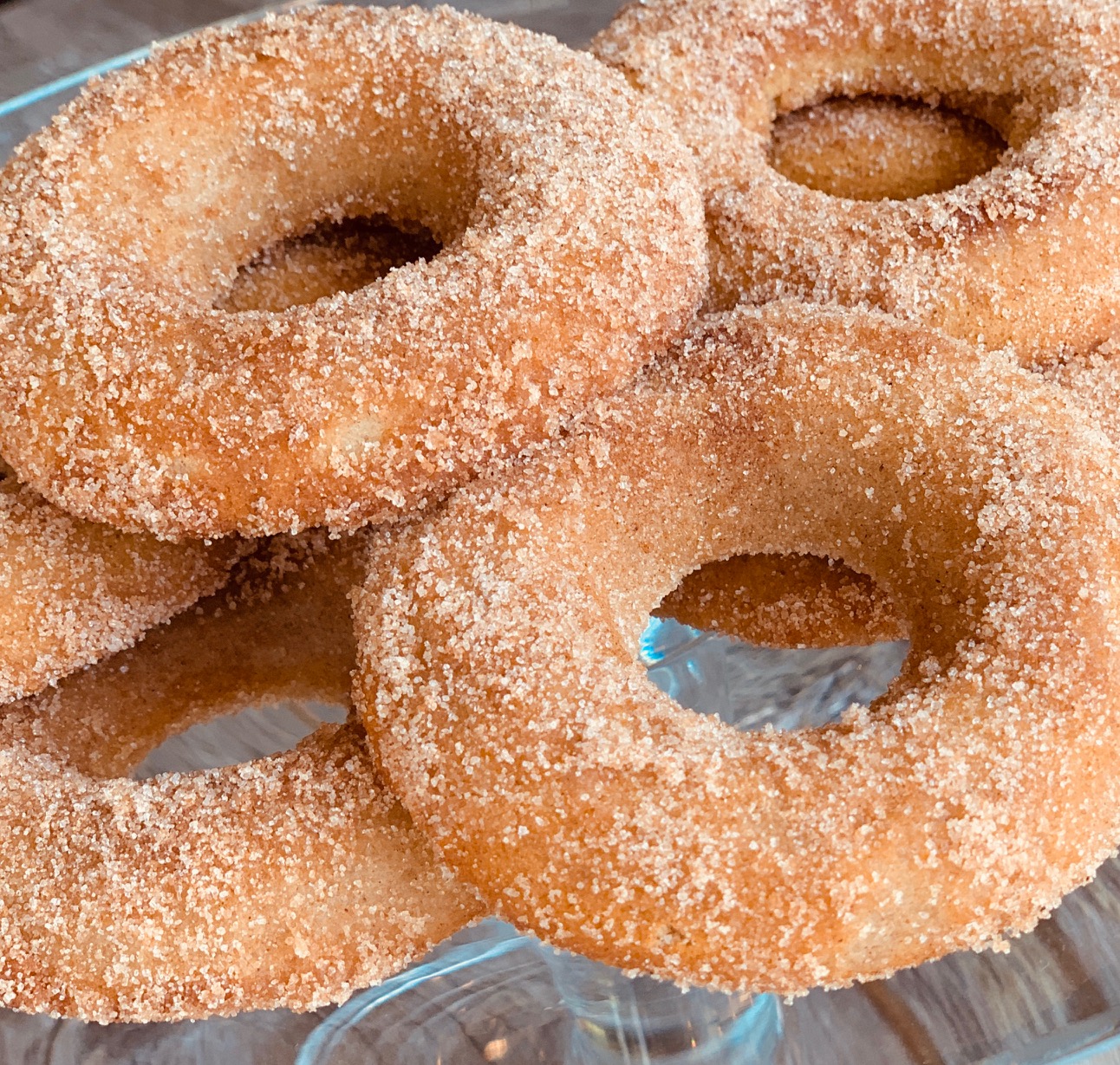 How to make Churro Donuts:
Oil or butter a non-stick donut pan
Combine dry ingredients – flour, sugar, baking powder, salt, and cinnamon
Combine liquids – melted cooled butter, milk, egg, egg white, and vanilla
Slowly add the liquid ingredients to the dry ingredients and mix very gently, just to combine. Do not overmix.
Fill the cavity of each donut mold about 3/4 full
Bake for about 20-25 minutes. Donuts should have a slight spring if you touch them
Cool the donuts for about 5-minutes before removing from pan
Let cool another 15 minutes. Brush all over with melted butter and coat all over with a cinnamon-sugar mixture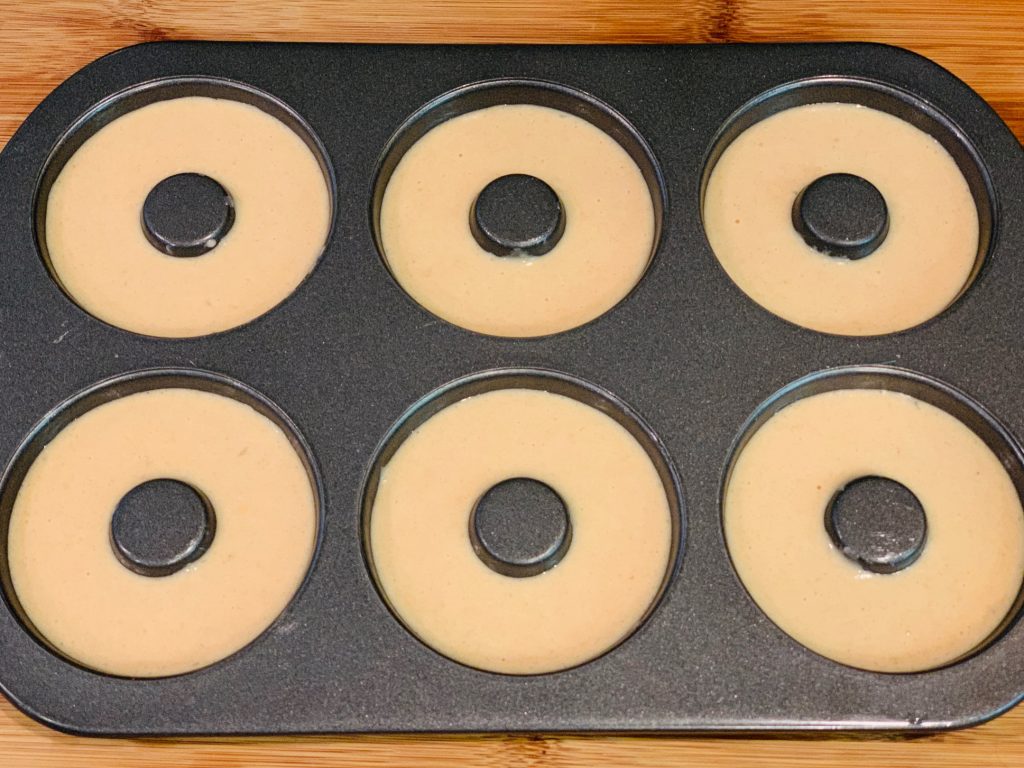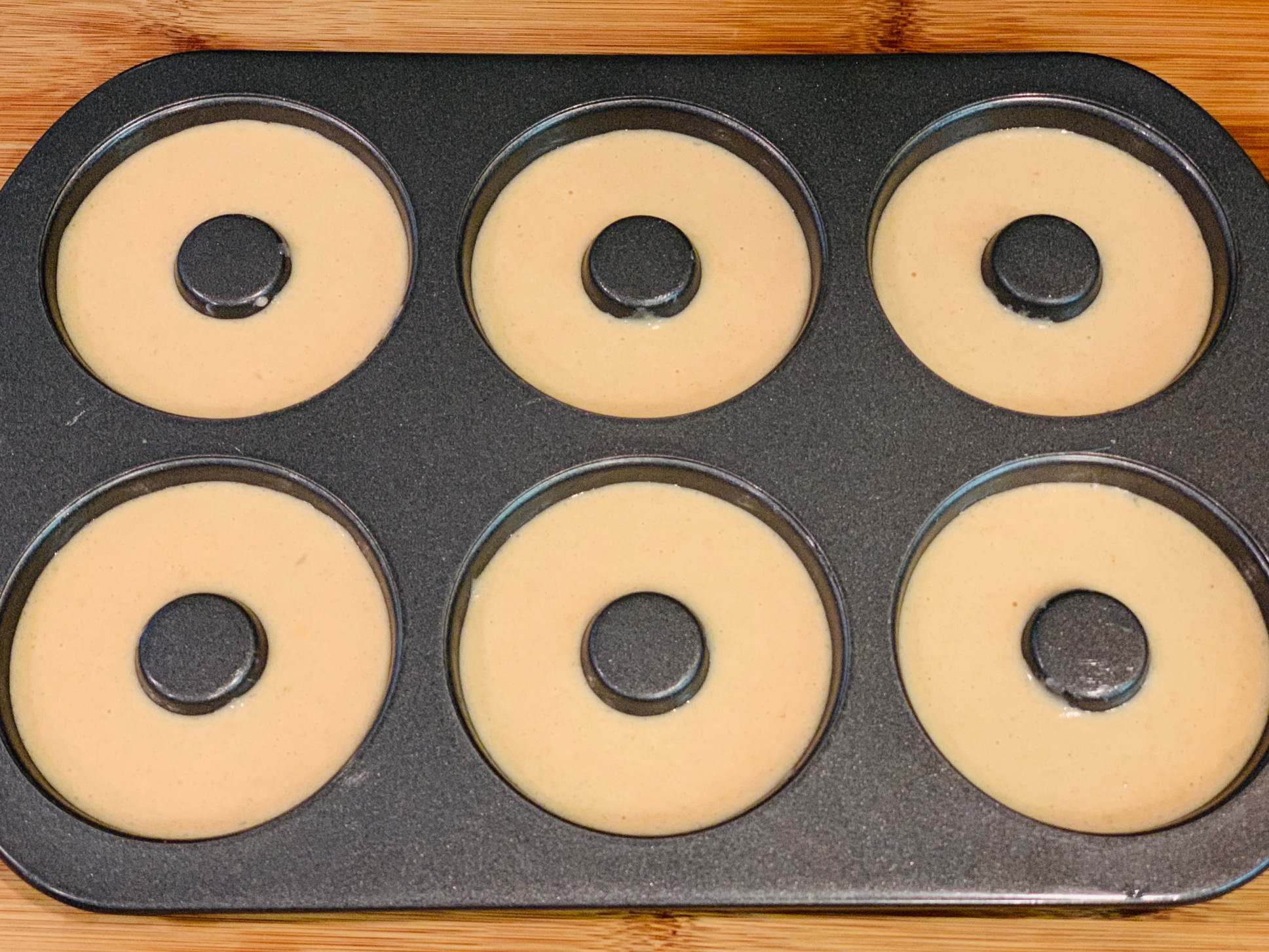 Are baked donuts healthier?
While we wouldn't say baked donuts are a "healthy" treat they are certainly healthier than their fried counterparts. The average baked donut has 160 calories and 2 grams of fat, whereas the average glazed fried donut has 260 calories and 14 grams of fat!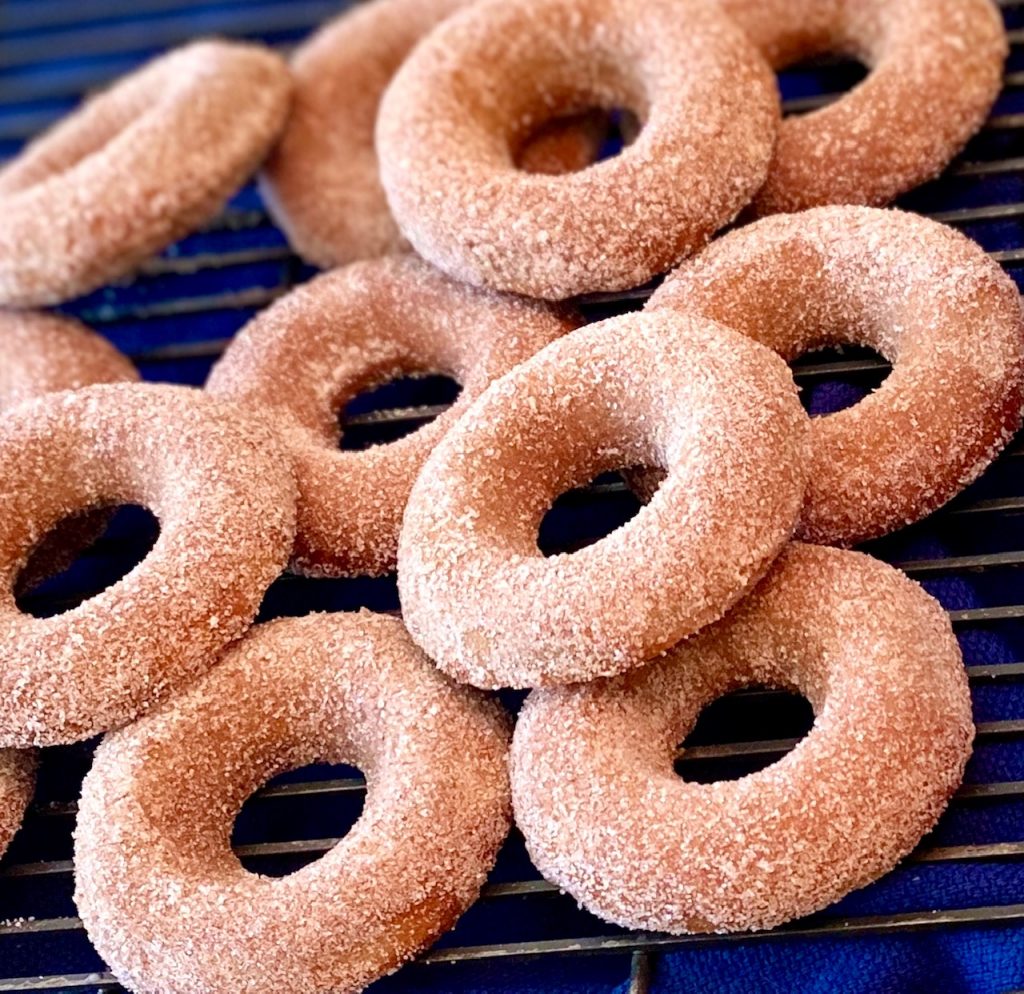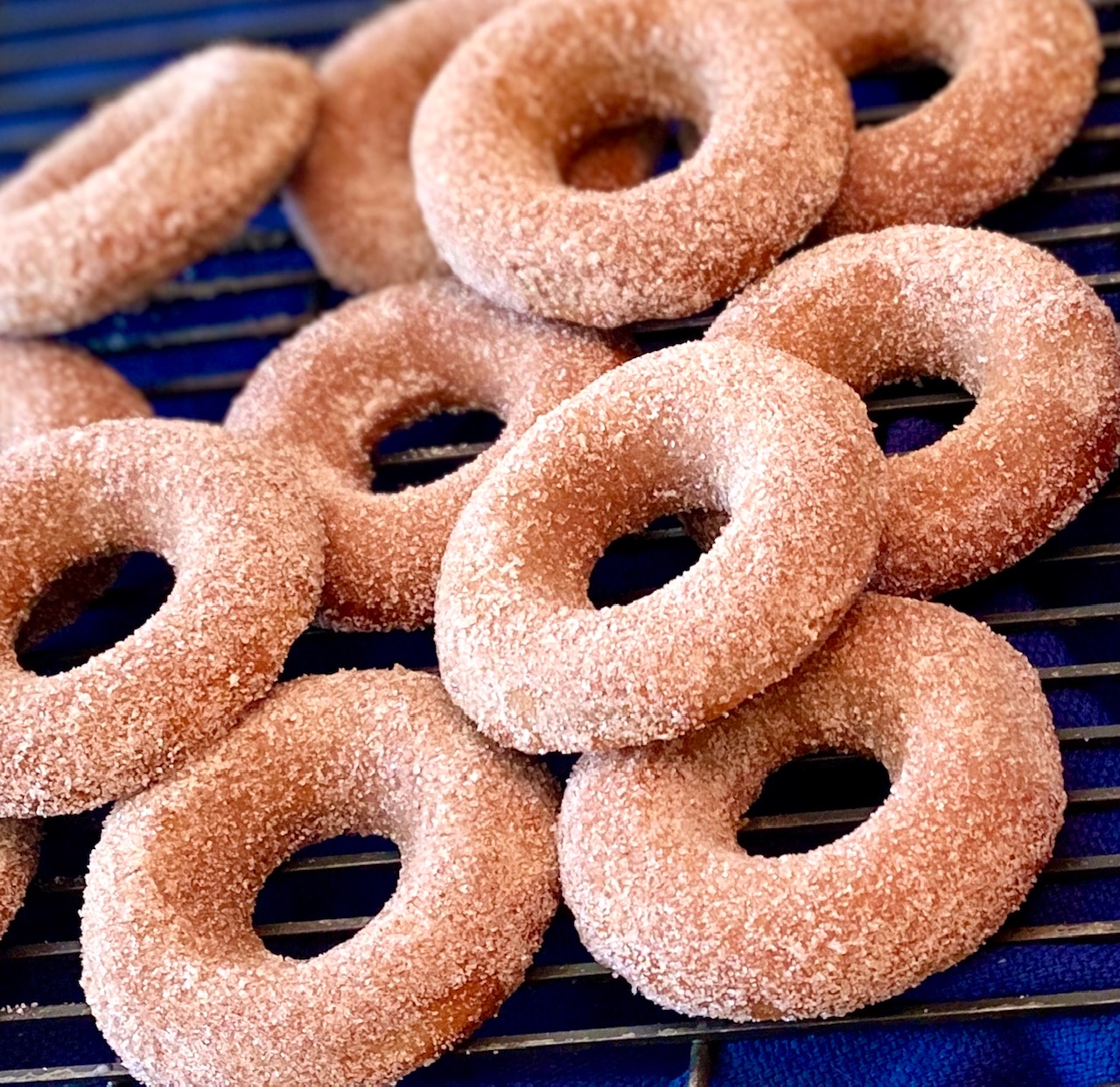 Using a Donut Pan:
I use a donut pan from Wilton but any brand will work. Here is a link to the one I use: Wilton Donut Pans. These pans work well because they are non-stick and just the right size. Much like making a cake, you will still need to coat the pans well with butter or non-stick cooking spray in order to make sure the donuts release easily after baking.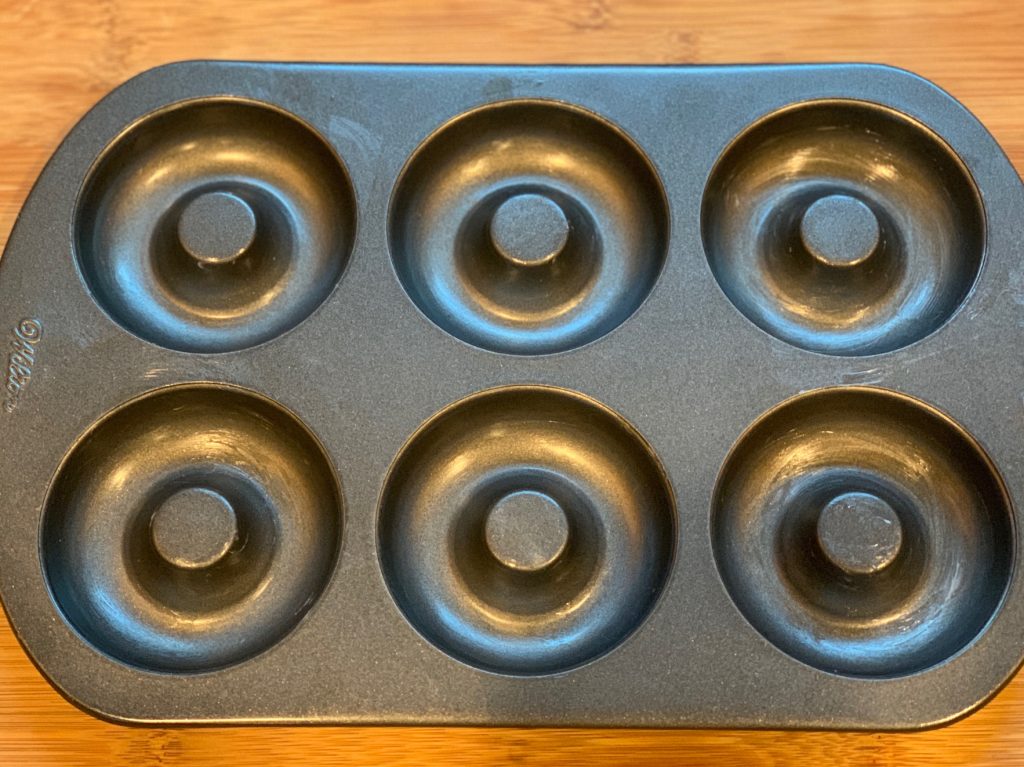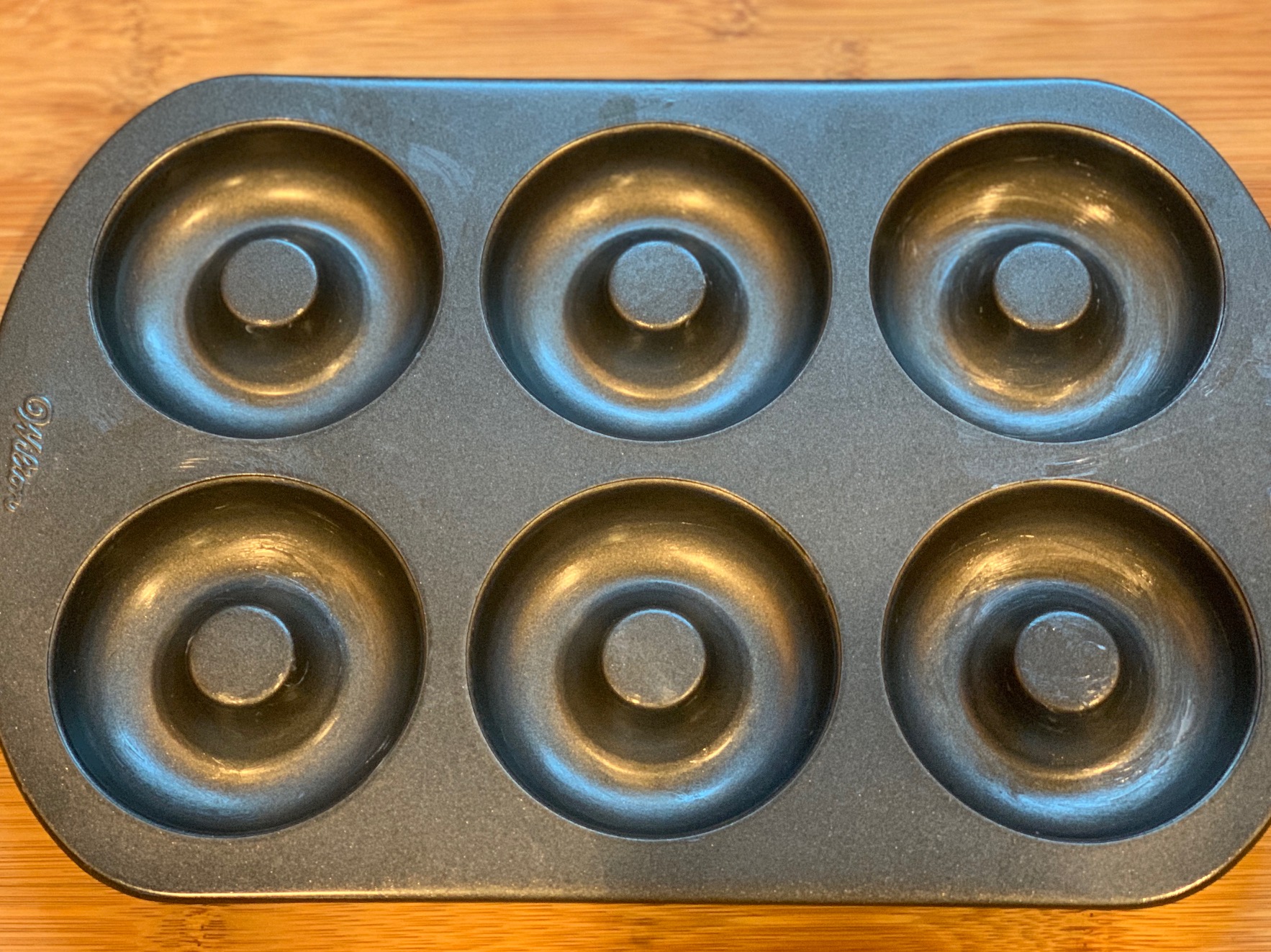 The Flavor of Churro Donuts
The baked churro donut is all about the cinnamon! There is cinnamon in the batter and more cinnamon in the coating. So much cinnamon goodness!
It's important is using the very best pure vanilla extract. If you haven't started making your own yet check out our recipe here for making homemade vanilla extract.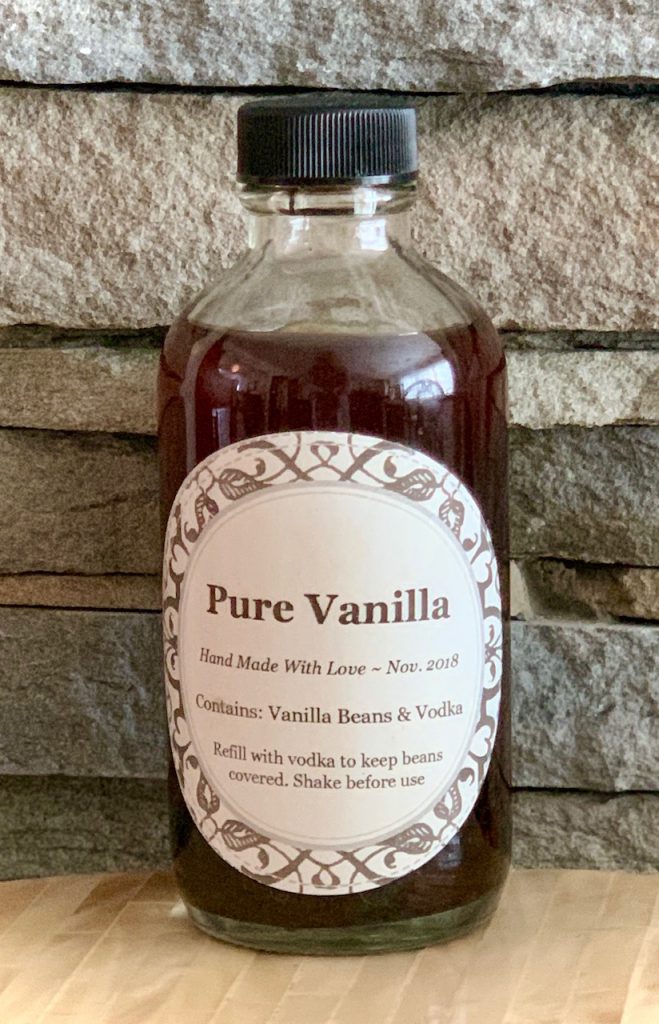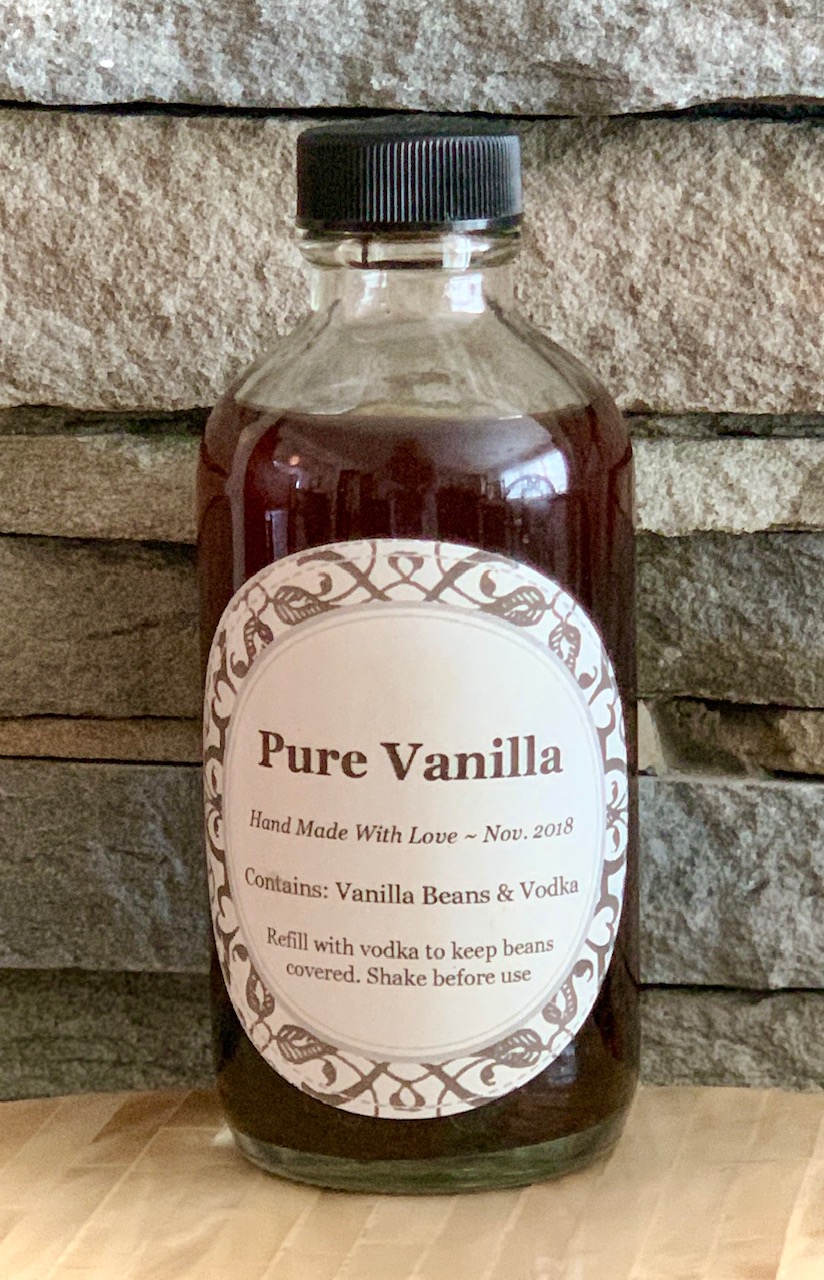 Finishing the Churro Donuts:
Once your donuts have cooled you will paint them in melted butter. I like to use a pastry brush to coat my donuts with butter rather than dunking them because you can ensure a light coat. You really need just enough butter to make sure the cinnamon sugar coating sticks.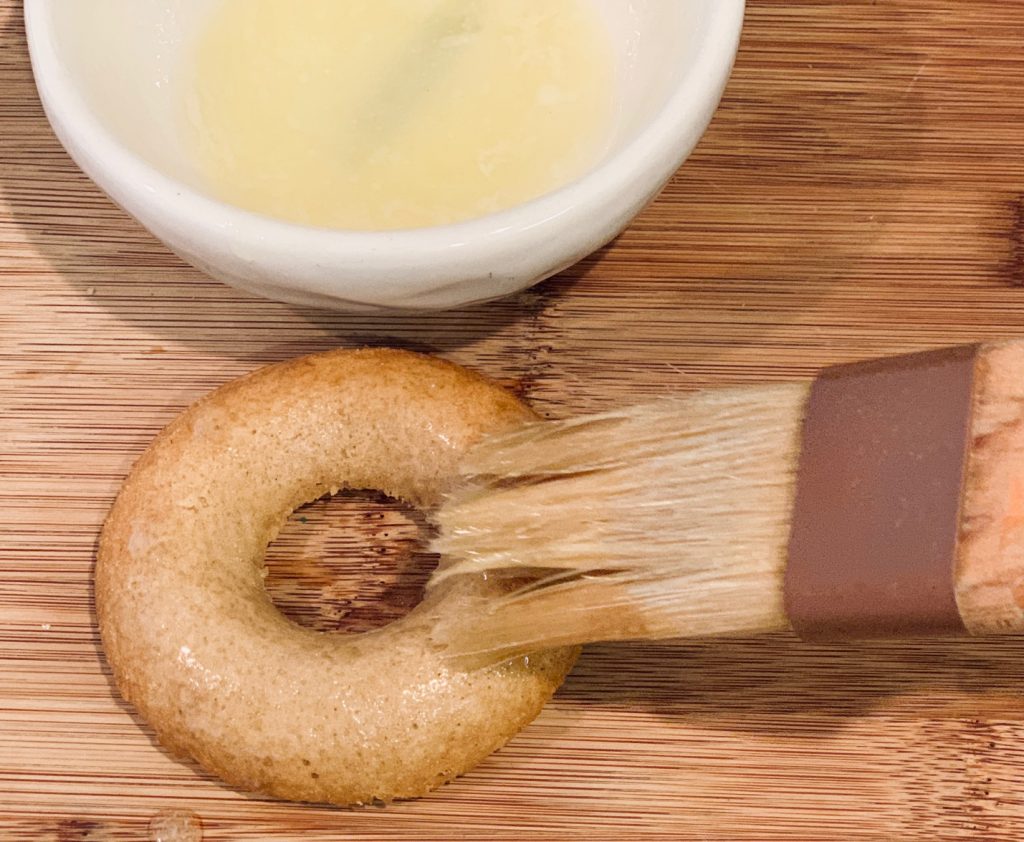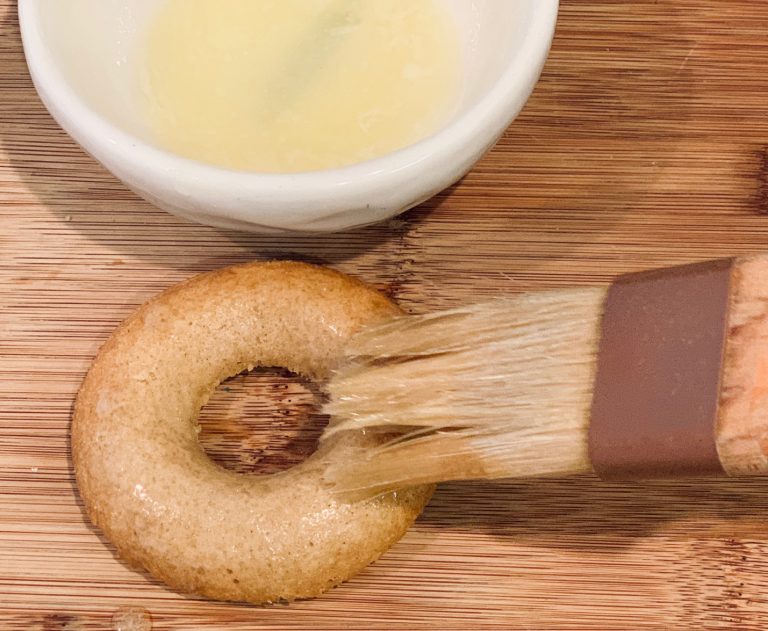 After buttering the baked donuts you will then roll them in a shallow bowl of cinnamon sugar. Make sure you coat the whole donut!
Other great desserts to try: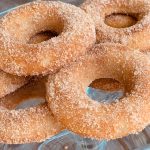 Print Recipe
Baked Churro Donuts
Baked Churro Donuts are the best of a donut and a churro. The cinnamon shines through until the final bite!
Ingredients
Donuts:
4

Tbsp

butter, melted and cooled to almost room temperature

⅔

cups

milk

1

egg

1

egg white

1

Tbsp

vanilla

1

cup

flour

½

cup

sugar

2

tsp

cinnamon

¾

tsp

baking powder

½

tsp

salt
Cinnamon Topping:
4

Tbsp

butter, melted and slightly cooled

½

cup

sugar

1

Tbsp

cinnamon
Instructions
Donuts:
Preheat oven to 350°F

Heavily oil or butter a non-stick donut pan.

In a large bowl combine flour, sugar, cinnamon, baking powder, and salt.

In a medium bowl whisk together melted cooled butter, milk, egg, egg white and vanilla until well combined.

Slowly add the liquid ingredients to the dry ingredients and mix gently until combined and no lumps remain. Do not overmix.

Fill the cavity of each donut mold about 3/4 full.

Cook about 20-25 minutes. Donuts are done when they have a slight spring to the touch. They will not be tall like yeast donuts.

Cool on a wire cooling rack.

Allow donuts to cool for about 5 minutes in the pan. Loosen around the edges and center and flip the pan to release the donuts. Allow another 5 minutes to cool.
Cinnamon Topping:
While donuts are cooling, melt butter and let cool to room temperature but not solidify, in a small bowl.

In a shallow bowl combine sugar and cinnamon.

With a pastry brush coat all sides of the donuts with butter. Coat all sides in sugar-cinnamon mixture. Repeat with remaining donuts and serve.

If not serving right away keep covered.