This buttermilk banana bread, with chocolate chips added, is the best banana bread ever! I grew up baking and eating banana bread and have tried many different recipes, but this is by far my favorite! Like many baked goods, the addition of buttermilk is the secret. This banana bread stays moist for days, even if you slightly overcook it.
Jump to Recipe
How to make Banana Bread:
Buttermilk banana bread is a type of quick bread, meaning there is no yeast or "rise" necessary. The addition of buttermilk is genius because the acid in the buttermilk reacts with the baking soda and baking powder to give it the rise. The tang of the buttermilk gives it extra flavor, as well.
The key to any quick bread is to be careful not to overmix and overbake. Just mix enough to combine all of the ingredients. When adding extras, like nuts, fruit, or chocolate chips to any quick bread add them at the end and gently mix in.
The steps for quick bread are nearly always the same and this bread is no exception:
Sift all of the dry ingredients together in a separate bowl
Combine sugar and eggs and then beat until light and creamy. This will take about 5 minutes and it's important that you don't skip this step.
Add in mashed bananas, buttermilk, oil, and vanilla extract
Gently fold in dry ingredients and mix until just blended
Add in any additional add-in ingredients
Bake until top springs back when touched
Allow bread to cool in the pan for about 15-minutes
Prepping the pan for nonstick Banana Bread
Make your life easy and use a strip of parchment paper to line the pan and overlap it to use as a handle. You can easily pull the whole loaf out once cooled. If you don't have parchment paper then generously grease the pan with non-stick spray, coconut oil, or butter.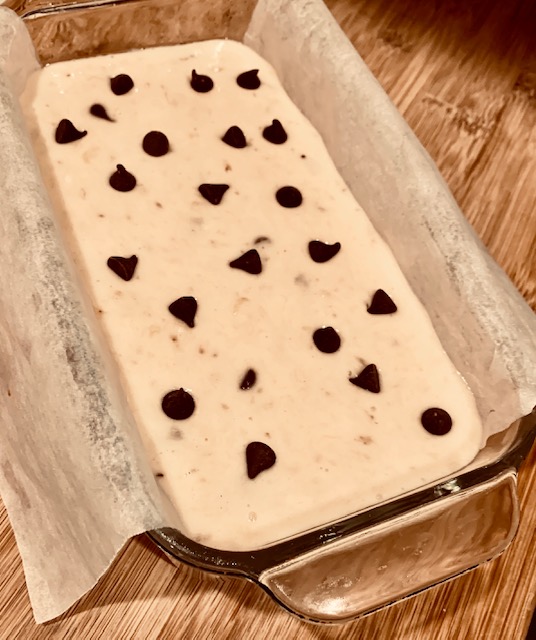 Additions to your bread:
When my children were small I started adding the chocolate chips as an enticement to get them to try banana bread and it was an instant hit in my house. Even though my boys are teenagers now they still want the chocolate chips! Be sure to add pecans if you love nuts in your bread. I usually serve this bread for breakfast or as a quick snack with a glass of milk or a warm cup of coffee. It also travels well for lunches!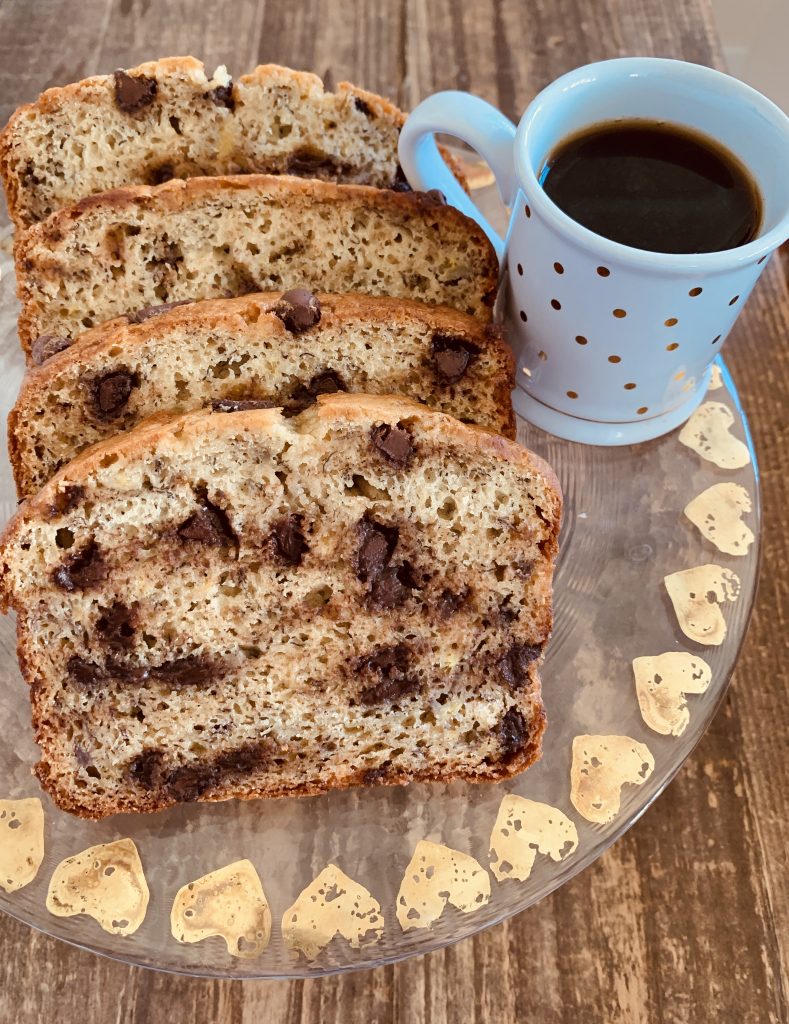 Need a buttermilk substitute?
In case you don't have buttermilk on hand it's easy to make a substitution:
The ratio: 1 Tablespoon of white vinegar or lemon juice to every 1 cup of regular milk.
Mix together and let stand for a few minutes
The best type of bananas to use:
The other thing I love about this buttermilk banana bread is that you can use up any bananas that have passed their prime. The bread is actually better with overripe bananas because they mash better and have a deeper flavor.
Other quick breads to try: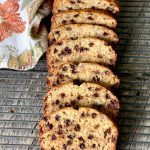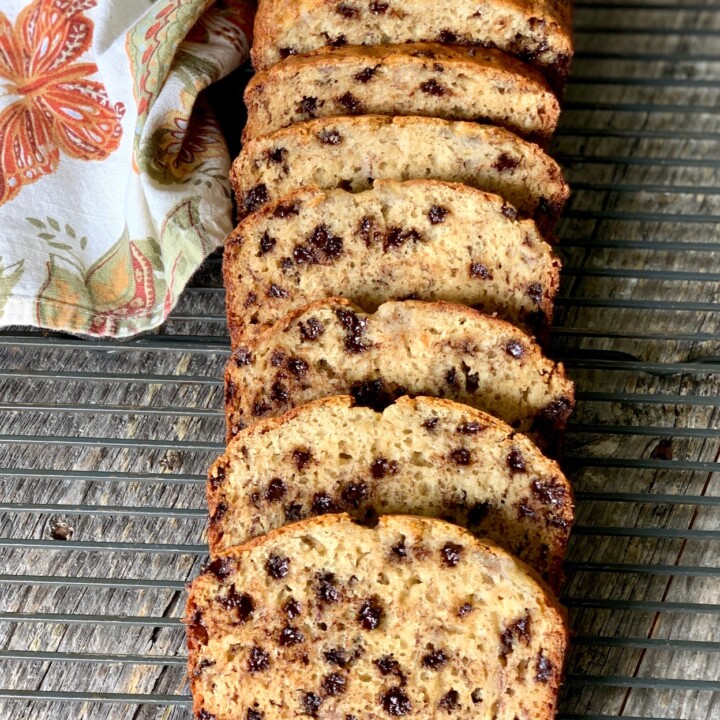 Print Recipe
Healthy Buttermilk Banana Bread Recipe
Healthy Buttermilk Banana Bread is made quickly in one bowl. Super moist and flavorful!
Ingredients
3/4

cup

sugar

2

large

eggs

3

medium

ripe bananas

mashed

1/3

cup

buttermilk

1

tbsp

vegetable oil

4

tsp

vanilla extract

1 3/4

cups

All-purpose flour

1/4

tsp

salt

2

tsp

baking powder

1/2

tsp

baking soda

3/4

cup

chocolate chips

optional

1/2

cup

pecans,

roughly chopped, optional
Instructions
Preheat oven to 325F. Lightly grease a 9"x5" loaf pan. Line with parchment with sides overlapping.

Sift together flour, salt, baking powder, and baking soda. Set aside

In the bowl of an electric mixer; add sugar and eggs then beat for about 5 minutes until thick and light in color.

Mix in mashed bananas, buttermilk, oil, and vanilla. Blend until well combined.

Add flour mixture and mix until just combined. Do not overmix. Gently fold in chocolate chips and nuts, if using, with a rubber spatula.

Transfer batter to prepared pan. Bake bread on the middle rack of the oven, until golden brown on top, for about 1 hour. Test for doneness by inserting a toothpick into the center. If it comes out clean the bread is done.

Let the bread cool on a cooling rack for about 1 hour. Remove bread from pan by lifting out using parchment paper as handles. Cut into about 12 slices.

Store, covered at room temperature for up to 3 days.