This classic zucchini bread is the perfect way to create a delicious treat using all the zucchini that is overflowing in your garden and available at farmers markets everywhere.
This recipe has been in my family for years, and my grandmother put it in writing for us. My mother created a 5-generation family cookbook in 1997, and this recipe is from that book. My sister has an amazing garden, with zucchini in abundance, and she makes a lot of this classic zucchini bread recipe at the end of summer. This recipe works well for both regular and mini loaves and muffins. The bread freezes well so you can pull a loaf out and have a delicious taste of summer anytime!
Jump to Recipe
Grating zucchini tips: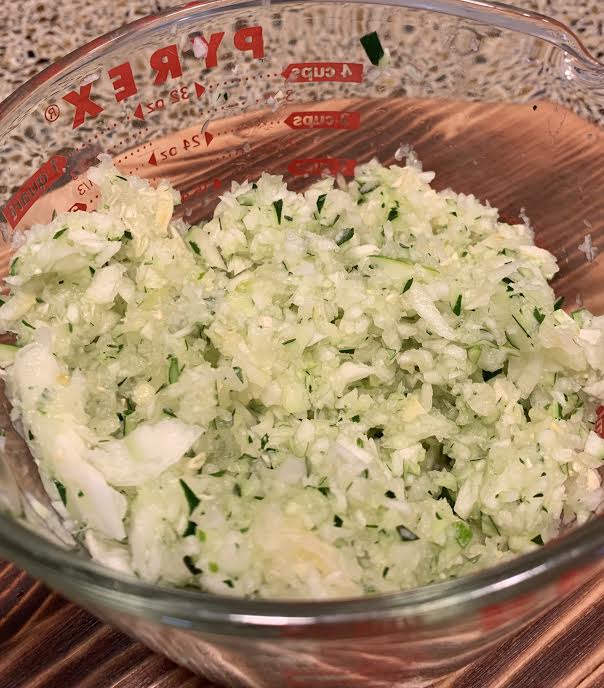 cold zucchini is easier to grate
use the large holes on a box grater for best results
2 medium zucchinis will yield about 1 cup grated
leave the skin on for more flavor, color and texture
cut zucchini in half the long way, scrape out excess seeds before grating
after grating put zucchini in a colander and let drain for 10-15 minutes to remove excess water
Zucchini bread add-ins:
Chocolate chips, regular or minis
Chocolate chunks
Shredded coconut, sweetened or unsweetened
Chopped dates
Raisins
Pecans, roughly chopped
Walnuts, roughly chopped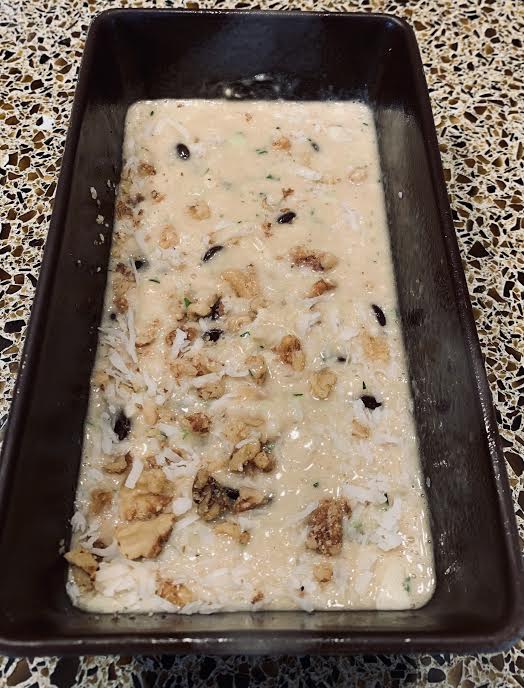 Quick bread tips:
Fill your loaf pan about 1/2 full to ensure the middle bakes through
Fill your muffin tins about 2/3 full
Always oil your pans to prevent sticking
Allow bread to cool at least 20 minutes before removing from pan
Cool completely before freezing
Store at room temperature
Do not overmix!
Gluten-free zucchini bread option:
This classic zucchini bread can be made gluten-free quite easily. The only adaptation you need is a 1:1 switch on the flour. Switch your regular flour for Cup4Cup gluten-free flour. The bread will have a slightly shorter rise when cooked.
Please note: This recipe makes TWO full-sized loaves or 24 muffins. Try mini loaves if you have the pans on hand.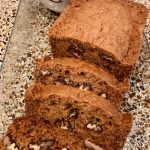 Print Recipe
Classic Zucchini Bread
Classic zucchini bread is a perfect way to create a delicious treat from all the zucchini available in your garden or at the Farmers Markets.
Ingredients
2

cups

grated zucchini,

drained

3

eggs

2

cups

all-purpose flour

2

cups

sugar

1

tsp

salt

1

tsp

baking soda

1

tsp

baking powder

1

tsp

cinnamon

1

tsp

vanilla extract

1

cup

vegetable oil

½

cup

walnuts,

chopped, optional

½

cup

raisins

optional
Instructions
Grate the zucchini on the large holes of a box grater. Drain in a colander for 10 minutes.

In a medium bowl mix eggs, vanilla, and oil together.

In a large bowl whisk together flour, sugar, salt, baking soda, baking powder, and cinnamon. Add egg mixture and mix until completely combined.

Add grated zucchini and combine but don't overmix. If adding nuts, raisins, coconut, dates, or chocolate chips add now and mix gently.

Pour the batter into TWO prepared loaf pans or 24 muffin tins.

Bake the loaves for about 50-60 minutes, or the muffins for 20-25 minutes, or until a toothpick inserted in the center comes out clean. Cool in the pan on a wire rack for 20 minutes. Remove from pan and let cool another 20 minutes.

Store at room temperature, loosely covered. If you want to freeze, cool completely, wrap tightly with plastic wrap and then store in an airtight ziplock or container.