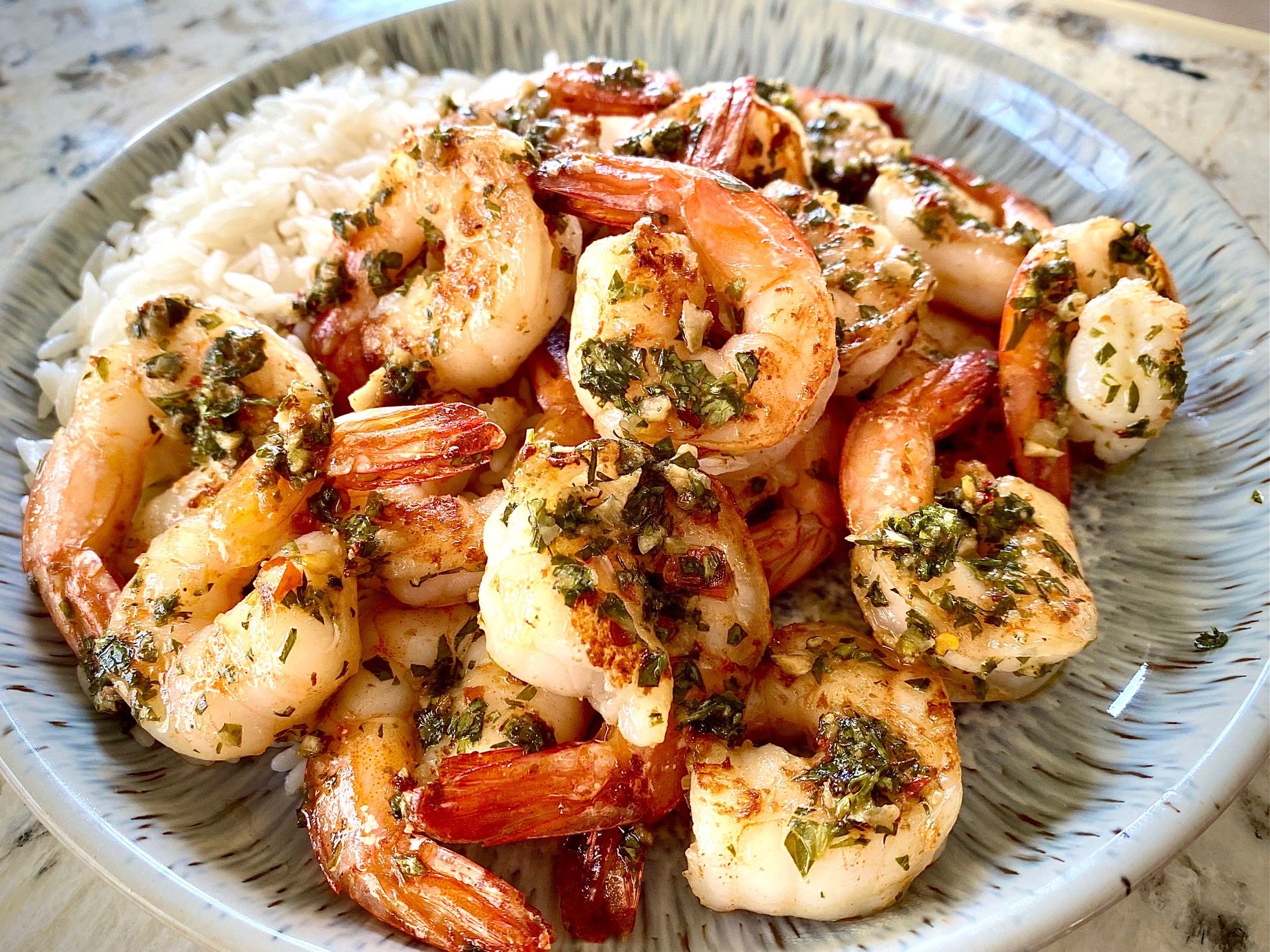 Bright vibrant sizzling Chimichurri Shrimp is a delicious 20 minute recipe!
Make a quick batch of our authentic herby, garlicky Chimichurri Sauce and add sautéed jumbo shrimp for a perfect meal
If you've never made authentic Argentinian Chimichurri sauce before then now is the time! Pop over to our easy 5-minute recipe, whip up a batch and let's get cooking. Chimichurri is a vibrant green herb sauce made with parsley, cilantro, olive oil, red wine vinegar, and garlic. It makes everything from steak to veggies to shrimp taste better!
Ingredients for Chimichurri Shrimp
This recipe is super simple and you just need a few ingredients
Extra Jumbo Shrimp, peeled and deveined, but tail left on
Olive Oil for sautéeing
Red Chile Flakes for extra flavor (optional)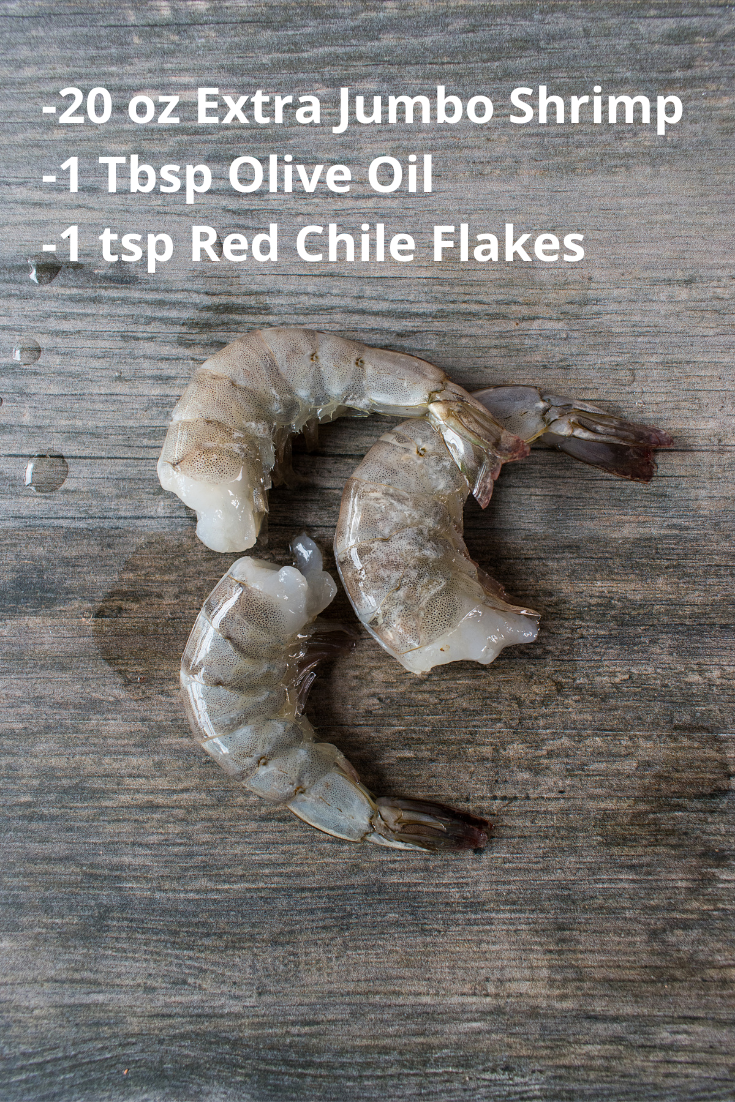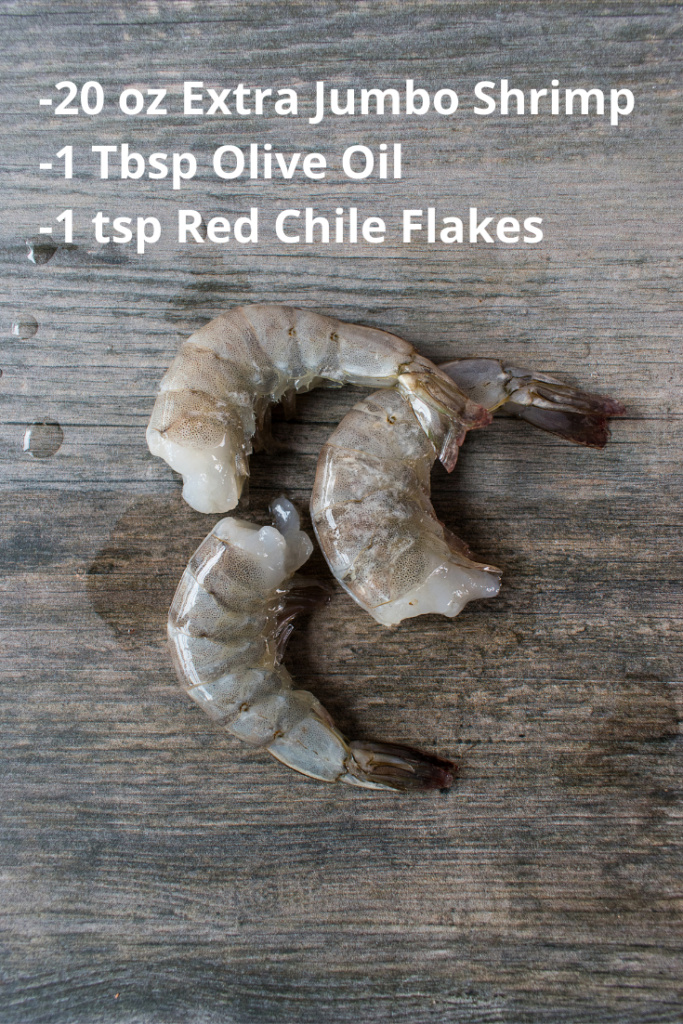 How to select shrimp:
It would be great if we could buy fresh shrimp, but the reality is that shrimp is caught and then immediately frozen to lock in quality and freshness. So, even the shrimp or prawns you buy raw at a fish market or grocery store have been individually quick-frozen (IQF) and then thawed out.
I actually prefer shrimp frozen in the bag because I know I will be the only one defrosting it when I'm ready to use it. I choose shrimp with the shells on and then remove before cooking because the shells help protect the shrimp during freezing.
The best shrimp to buy (in the U.S), in our opinion, is white wild shrimp from the U.S. Gulf of Mexico. Wild shrimp have a sweeter flavor and firmer texture than farm-raised shrimp. Unless you live on the Gulf you will need to buy it frozen.
Understanding shrimp sizing:
So what exactly do all the sizing numbers mean when shopping for shrimp? Shrimp are listed in numbers, such as 16/20 or U/15.
Basically, 16/20 means there are between 16-20 shrimp per pound. If you see U in the number it indicates that there might be slightly "under" that number per pound.
As the numbers get bigger the shrimp get smaller, and vice versa. They are often referred to by name, as well, but the number reference is more reliable For this recipe we use 16/20's, also known as Extra Jumbo.
Here is a quick breakdown on sizes and names for reference:
Small = 51/60
Medium = 41/50
Medium Large = 36/40
Large = 31/35
Extra Large = 26/30
Jumbo = 21/25
Extra Jumbo = 16/20
Colossal = U/15
How to make Chimichurri Shrimp
Peel shrimp but leave tails on. Rinse and pat dry. Dry shrimp will yield a better sear so don't skip this step
In a large heavy bottomed pan heat the olive oil until it is shimmering. (We like to use a cast iron pan)
Add shrimp in a single layer to the pan and sear for about 2 minutes. Resist the urge to turn before this because then the shrimp will stick and you will lose all of the lovely sear on them
Turn shrimp and cook on the other side for 1-2 minutes, or until golden. Shrimp can overcook in a flash so keep an eye on them.
Remove pan from the heat and drizzle Chimichurri sauce over the shrimp. The goal is to warm the sauce but not cook it. You may not need the entire one cup, depending on how saucy you want the end result.
Toss shrimp and sauce a few times in the pan to make sure it is well coated
Sprinkle with the red chile pepper flakes (optional)
Serve warm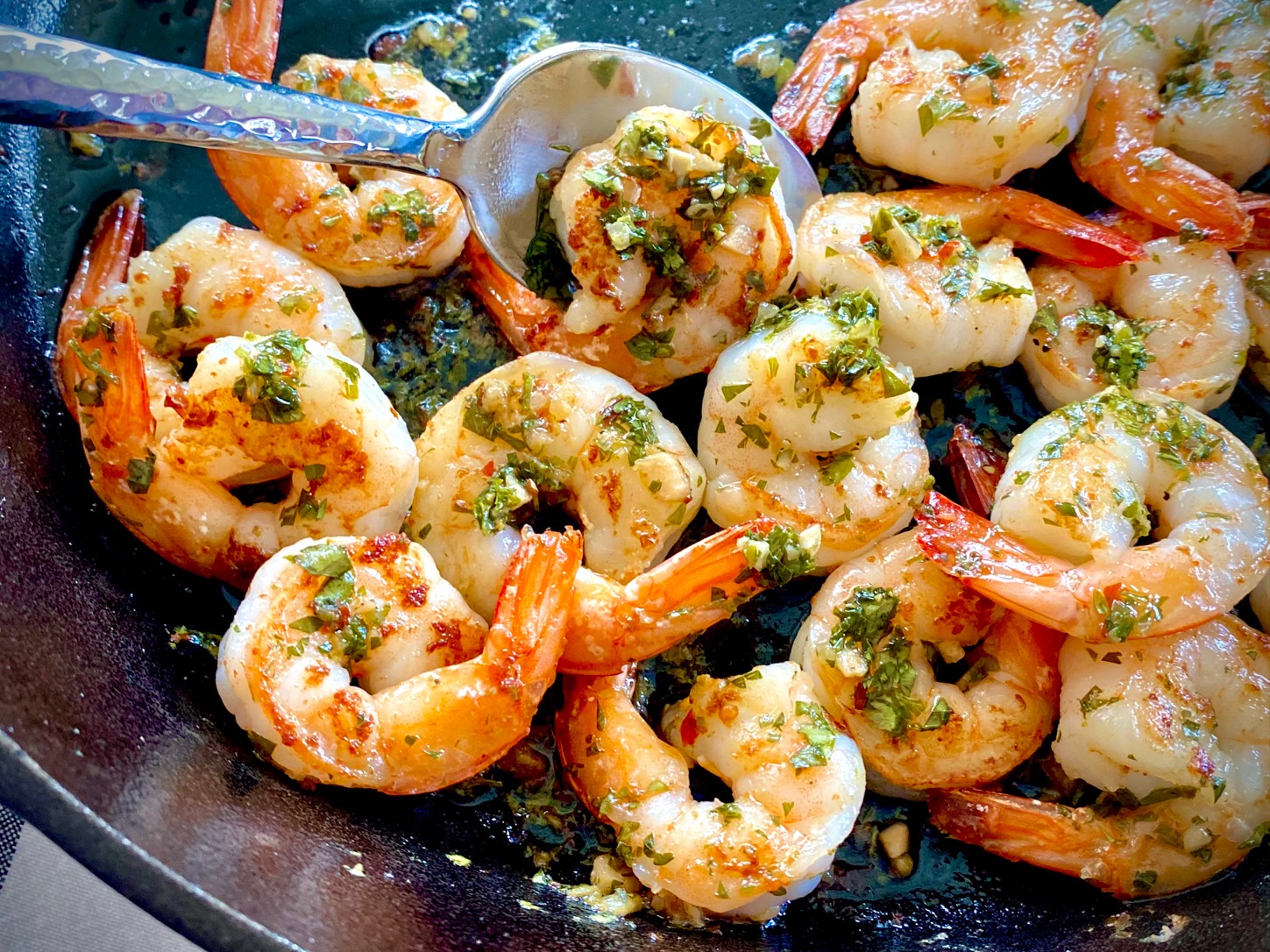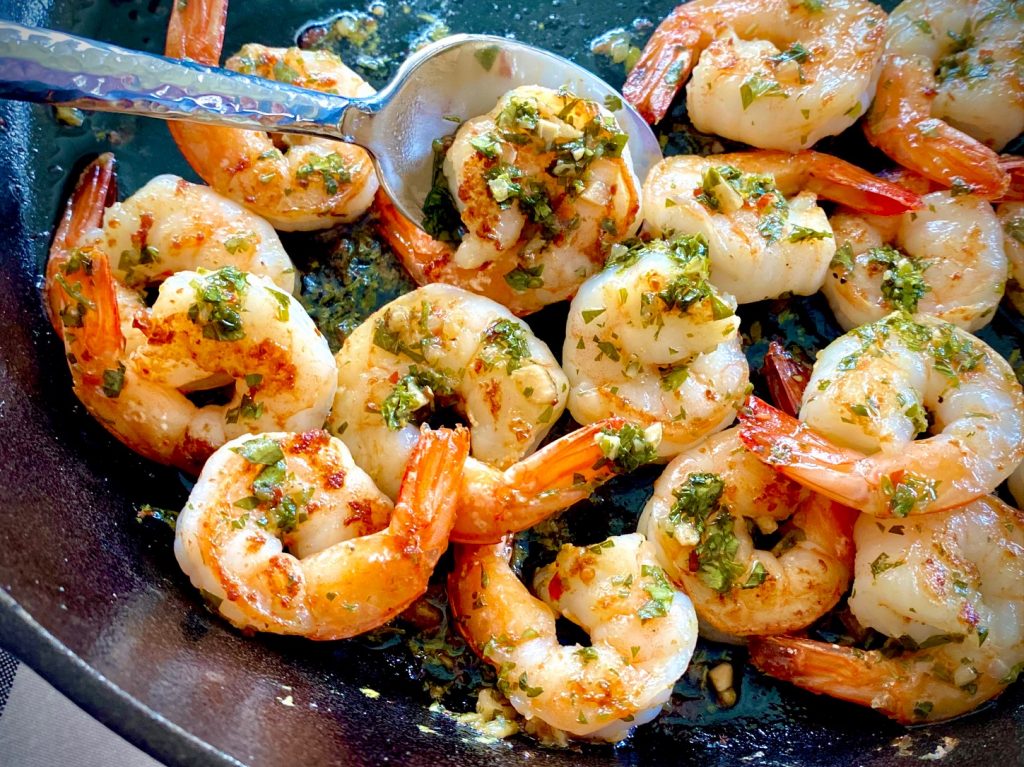 How to serve Shrimp with Chimichurri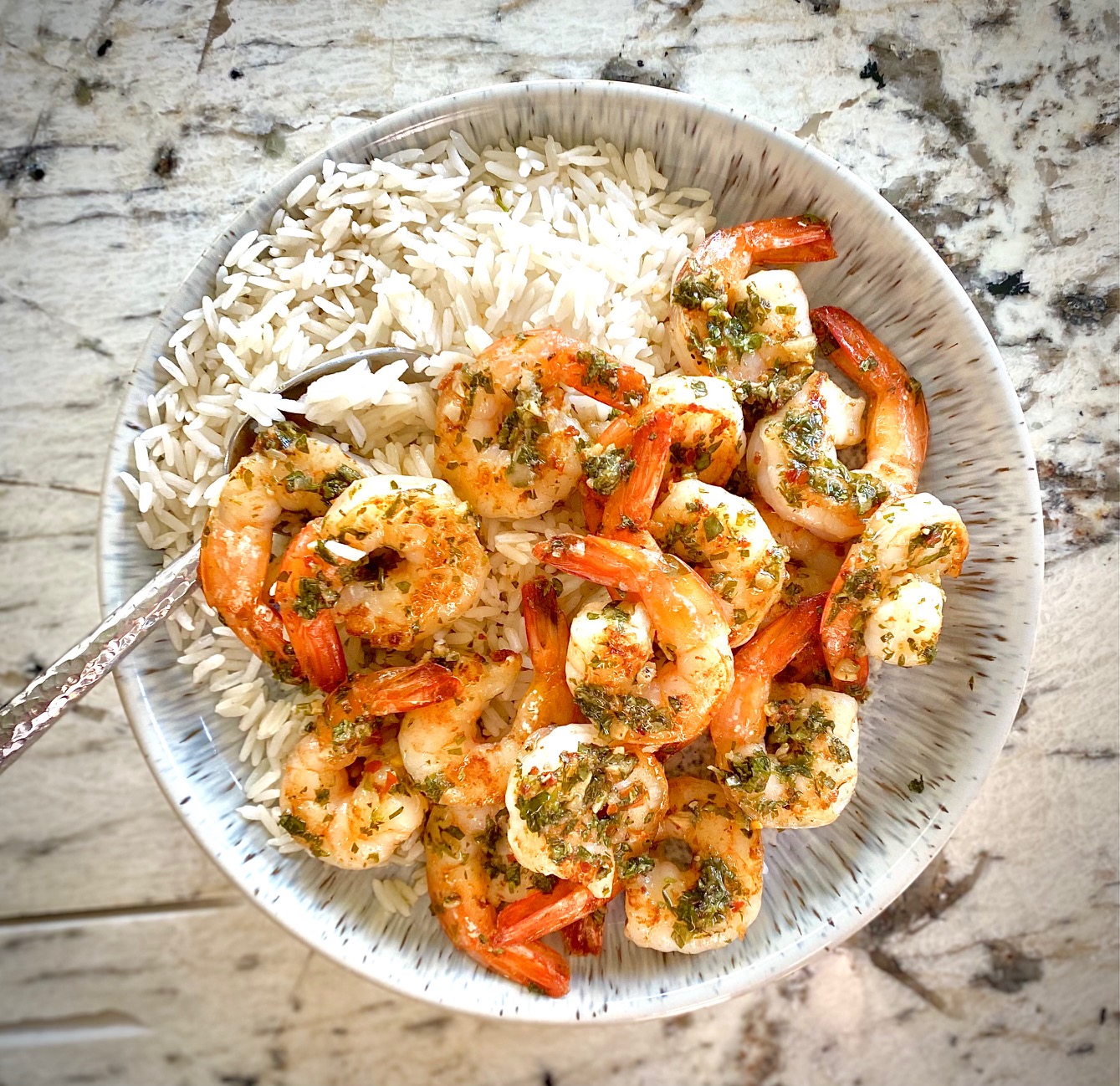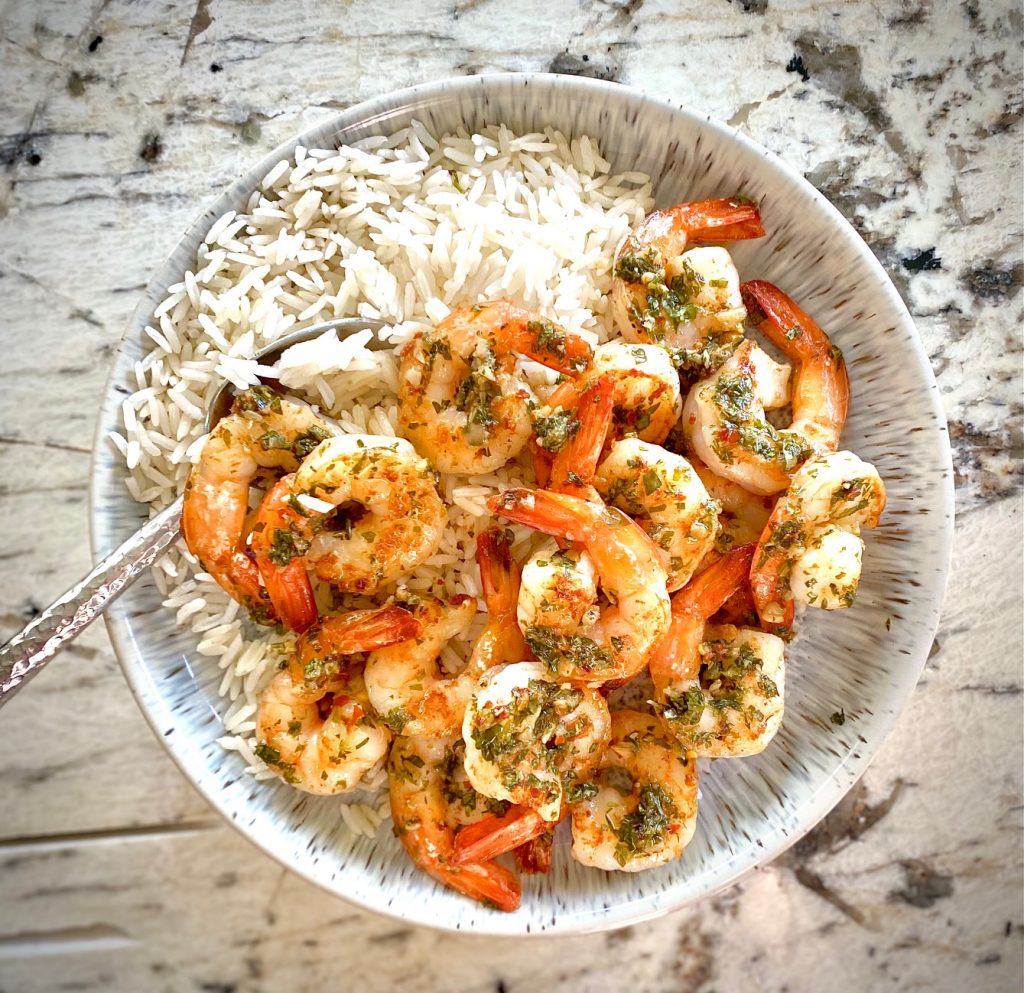 These tasty shrimp are great on their own and only have about 200 calories per serving. They are also gluten-free and keto friendly with a lots of protein. If you want to make a complete meal we suggest serving the shrimp over rice, cauliflower rice, quinoa, couscous, polenta or grilled vegetables.
Add one of our terrific salads to round out your meal: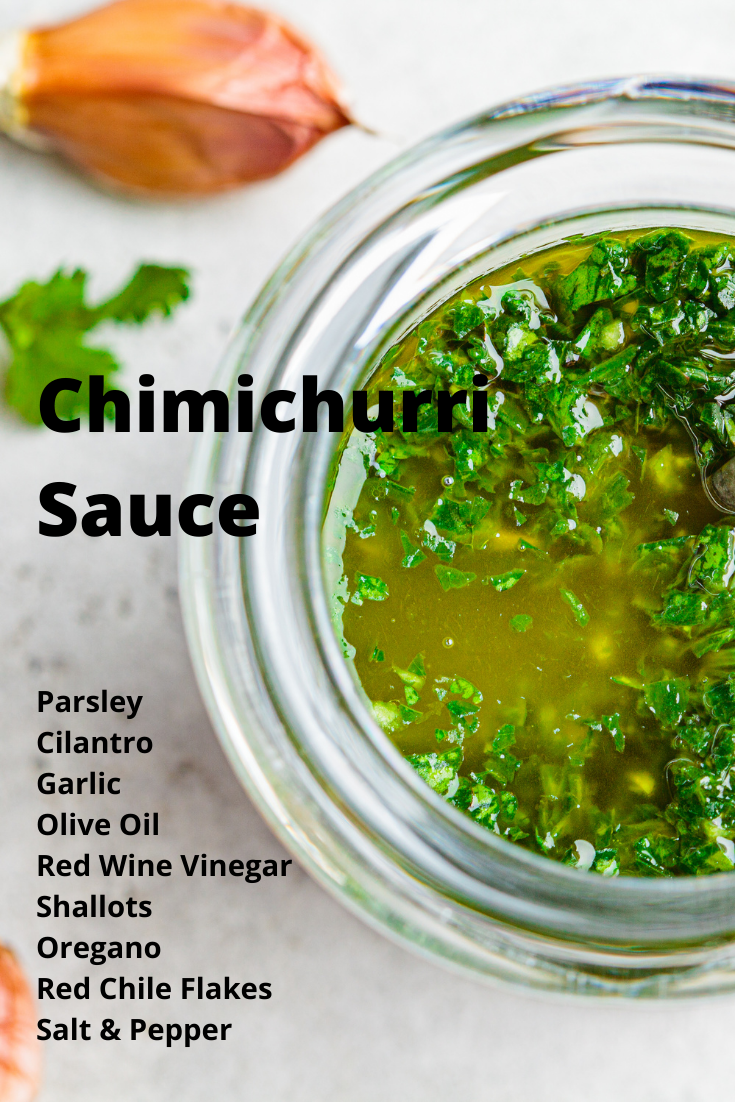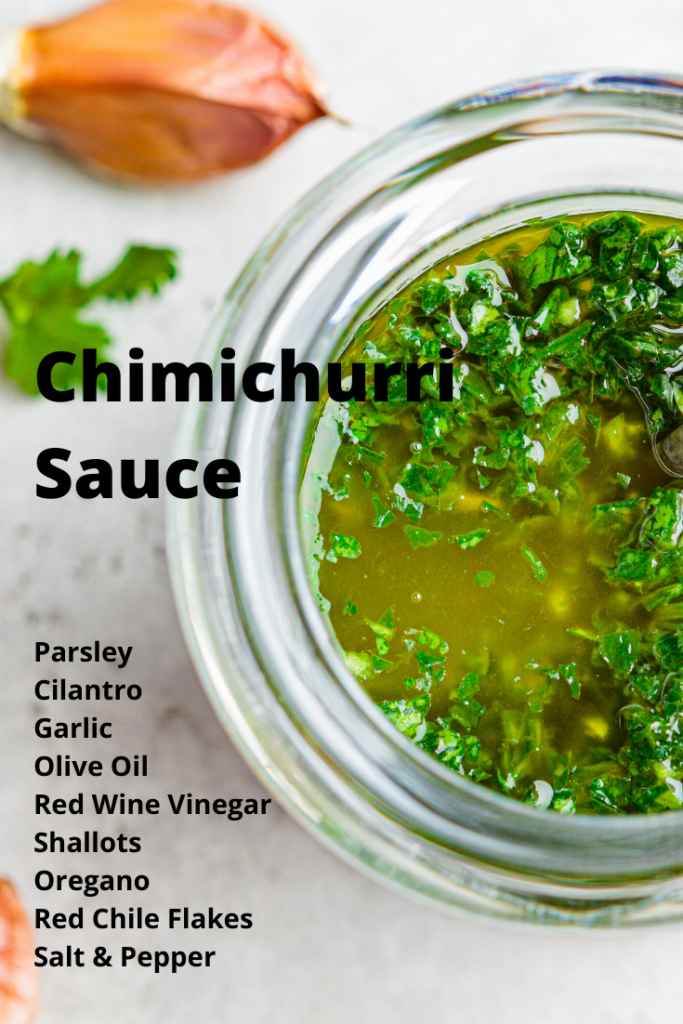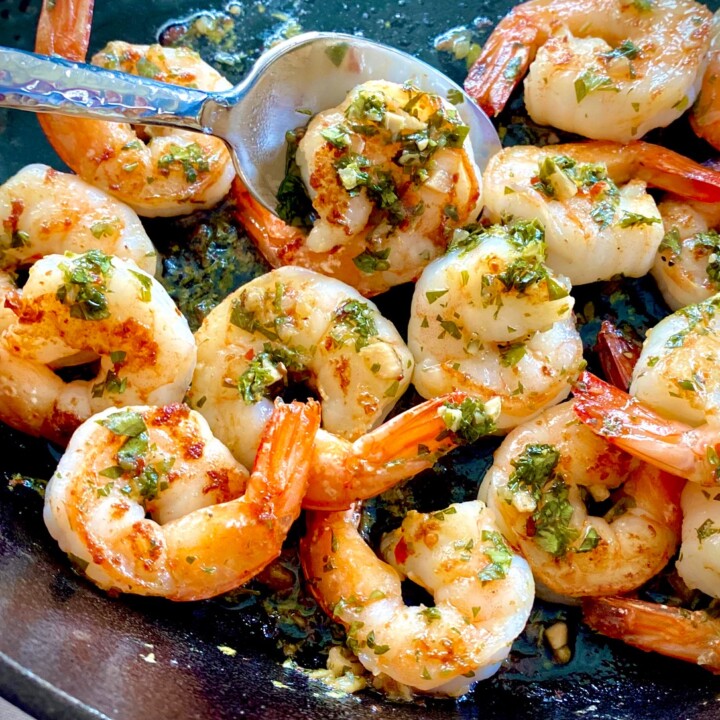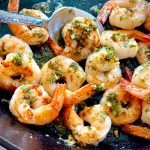 Print Recipe
Chimichurri Shrimp Recipe
Bright vibrant Chimichurri Sauce with sizzling shrimp is a delicious 20 minute recipe! With just a few simple ingredients and our homemade Chimichurri sauce you can make a quick dinner.
Ingredients
1

Tablespoon

Olive oil

20

ounces

Shrimp,

extra jumbo, shelled and deveined

1

teaspoon

red pepper flakes

optional

1

cup

Chimichurri Sauce

(see recipe link below)
Instructions
Wash shrimp, peel, and pat dry

In a heavy sauté pan heat olive oil until shimmering

Add shrimp to the pan in a single layer and sauté for 2-3 minutes per side. Shrimp should be golden and beginning to curl. Flip shrimp to opposite side and sear for additional 1-2 minutes.

Remove from the heat and drizzle with the Chimichurri sauce until warmed. You may not need a full cup of sauce. Shake pan to coat well. Sprinkle with red chile pepper flakes.

Serve in a shallow bowl on their own or, over rice, polenta, couscous or vegetables.
Nutrition
Calories:
201
kcal
|
Carbohydrates:
4
g
|
Protein:
29
g
|
Fat:
6
g
|
Saturated Fat:
1
g
|
Cholesterol:
357
mg
|
Sodium:
1516
mg
|
Potassium:
238
mg
|
Fiber:
1
g
|
Sugar:
4
g
|
Vitamin A:
501
IU
|
Vitamin C:
8
mg
|
Calcium:
207
mg
|
Iron:
3
mg