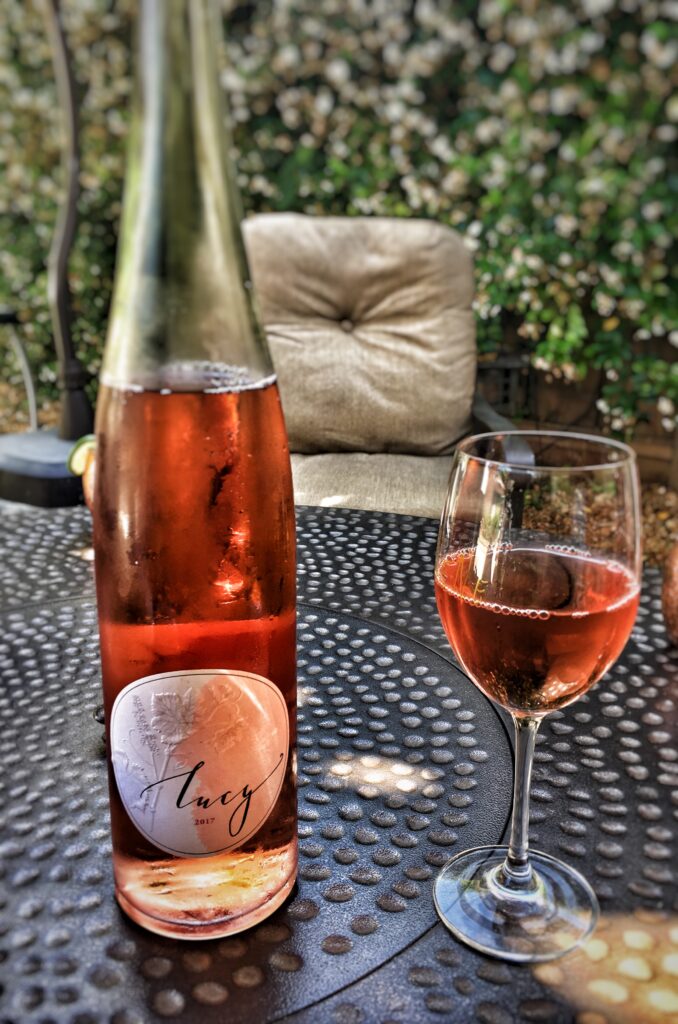 The soft tones of Lucy make this Rose a fan favorite of ours. Produced by the Pisoni Estate, this family-owned winery has created a classically chic sophisticated Rose. Lucy is Pinot Noir based with the grapes grown in the Santa Lucia Highlands on the Central Coast of California, made from only estate grapes. This irresistible Rose can go just about anywhere and is a fan-favorite from wine critics to the Sunday BBQ crowd.
With Lucy, you will find an elegant style. Lucy is focused on the palate with hints of cherry and blood orange, these flavors will open up as she breathes. Pale orange-pink in color Lucy displays bright minerality with the aromas of cherry and tangerine.
This wine is surprisingly affordable (around $15 per bottle, if you can find her). A limited amount of Lucy is produced every year, so it can be hard to find, but well worth the search! Released in early spring, you can be part of an email list with the winery and get on their waiting list. You will find the search for Lucy well worth the time well spent. https://lucywines.com/
When enjoying a glass of Lucy please take note of this family's commitment to supporting breast cancer awareness. For every bottle of Lucy purchased they donate $1.00 to breast cancer aid and research. The Pisoni family have been farming in the Salinas Valley for three generations. They continue to produce award-winning wines year after year.
I'll close with a quote from the Lucy website:
"With Lucy, experience every occasion through rose-colored glasses."