Fall is here so let's start dreaming of pumpkin spice syrup and the recipe possibilities!
The world is crazy for Pumpkin Spice Lattes so I started researching the ingredients to make them at home. Sometimes that craving hits but you just don't want to get out of your pajamas! I love homemade lattes and they are so easy and economical to make in your own kitchen. I'm thinking that this syrup would make an excellent little gift, in a small bottle, with a ribbon.
Making your own Pumpkin Spice Syrup is a healthier option. There are no artificial ingredients in this 5 ingredient syrup, whereas commercial products have high fructose corn syrup as the main ingredient.
Jump to Recipe
Let's make the syrup:
This recipe could not be easier to put together because it takes just 5 minutes to gather the ingredients and 5 minutes to cook. Once you cook and cool you can keep it in the refrigerator for at least 2 months.
I like to use a homemade Pumpkin Pie Spice Recipe that I developed, but you can substitute for a good quality store version as well.
Here is my recipe for the Pumpkin Pie Spice
You can also make and use your own Vanilla Extract
Gather all ingredients, add everything (except vanilla) to a medium saucepan, bring to a quick simmer, add vanilla. Strain, cool and you're done!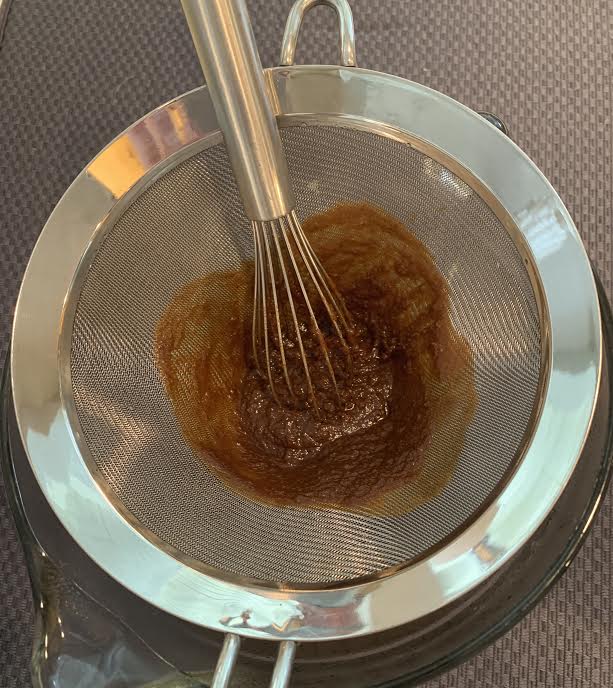 If you want a thicker syrup to use for pancakes, waffles or french toast just return to a clean pan, heat and reduce down to the thickness you want.
Pumpkin Spice Syrup in recipes:
The possibilities are countless but here are some of my favorite ways:
Pumpkin syrup on pancakes. Try our Buttermilk Pancakes
Pumpkin syrup on waffles or French Toast
Pumpkin syrup brushed on your carrot cake before frosting it
Make a pumpkin glaze – use in place of water with powdered sugar
Add to your coffee or hot chocolate
Make a Pumpkin Spice cocktail
Make a compound pumpkin butter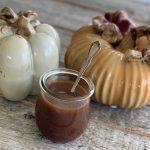 Print Recipe
Pumpkin Spice Syrup
Homemade Pumpkin Spice Syrup lets you make you own Pumpkin Lattes at home!
Ingredients
1

cup

brown sugar

⅓

cup

pumpkin puree

1

Tbsp

Pumpkin Pie Spice

1

cup

water

½

tsp

vanilla extract
Instructions
Making the syrup
Combine all ingredients in a medium pan. Whisk to blend.

Bring to a boil, reduce heat and simmer for 4 minutes. Add vanilla and simmer 1 more minute.

Into a medium bowl strain the syrup through a very fine strainer, or a strainer with cheesecloth set inside. Discard the solids.

Pour into a mason jar and allow to cool. Seal tightly and refrigerate.
For a thicker syrup
If you want a thicker syrup, return to a clean pan and reduce on low heat until desired thickness.